Check out a few of U-M's finest visiting the first graders at Harvest Middle School in Saline: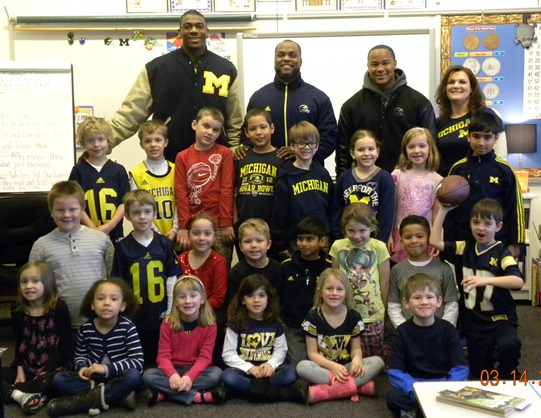 Left to right in the back, that's Devin Funchess, Fitz Toussaint and Jeremy Gallon.
Circumstances? Dunno, but this seems to be an annual visit to the youngsters in Saline by a group of players.
Follow MVictors on Twitter