Last Saturday WTKA played the Ufer broadcast of the 1964 Ohio State game (the 10-0 win that sent Bump Elliott's crew to the Rose Bowl). Dang those broadcasts are gems and this was no exception (remind me to try to get a copy of Ufer's halftime interview with Fritz Crisler and post it here).
If you read this site you know how I feel about that squad and their legacy—they have to be the one of the most underappreciated teams in U-M history. I think this year a few folks have done a lot to help right that wrong, leading with historian Bruce Geelhoed.
For starters Geelhoed has an outstanding story in the current edition of Michigan History magazine on the 1964 Ohio State game titled, 'The Game that Turned Around the Michigan-Ohio State Rivalry'. You can pick it up at local Meijer and Barnes and Noble stores or online here.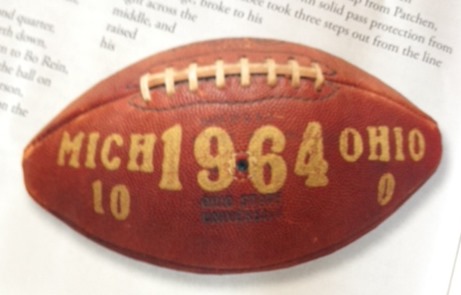 Captain Conley's righteous pigskin – the Ohio State game ball
But foremost — Geelhoed recently published this, a 248 page book on the 1964 season itself: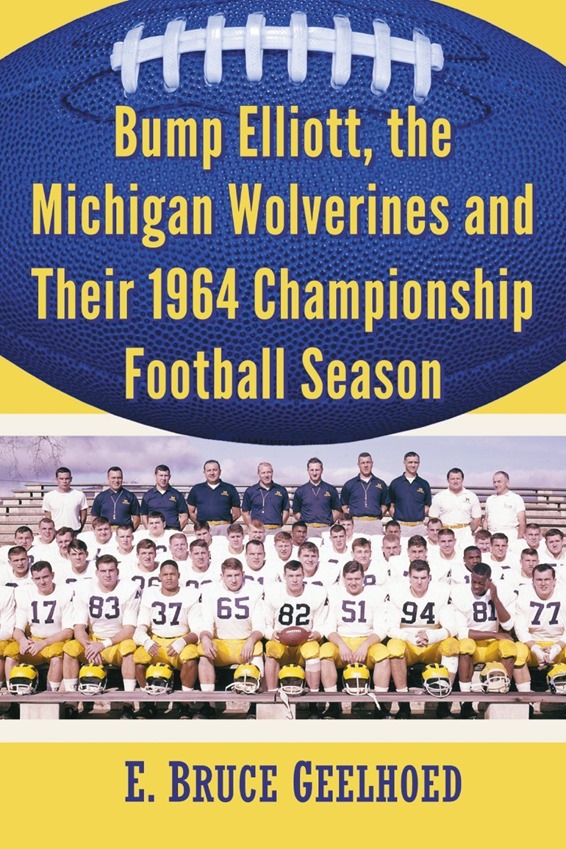 If you are the type of fan who has books like John Kryk's Natural Enemies and John Bacon's Blue Ice on your shelf, this is no brainer— go out and get a copy. It includes an endorsement from yours truly on the back cover.
That incredible season had so much drama—and it's all captured here, finally, for the record. A big hat tip to Geelhoed for pulling this book together – I know it's been years in the making.
Follow MVictors on Twitter