So we have two photos of the original, what I call the "Oscar Jug", i.e., the Little Brown Jug as it looked after Minnesota equipment man Oscar Munson found the jug, brought it to AD Doc Cooke and painted it up. Readers of this site have seen these a few times but here they are: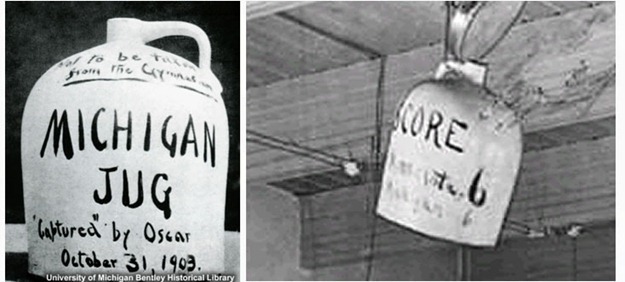 You know I'm a fan of Jil Gordon, artist, creator of True Blue 365, famed LBJ score painter agreed to take on a special project for me. I received this today, and…wow: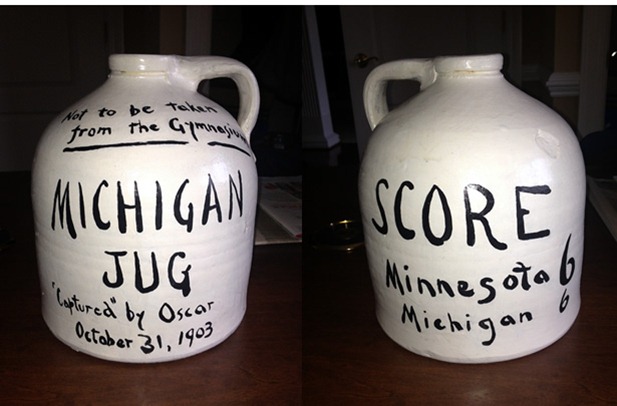 I'll be toting it around tomorrow. A huge thanks to Jil – this is awesome.
Follow MVictors on Twitter