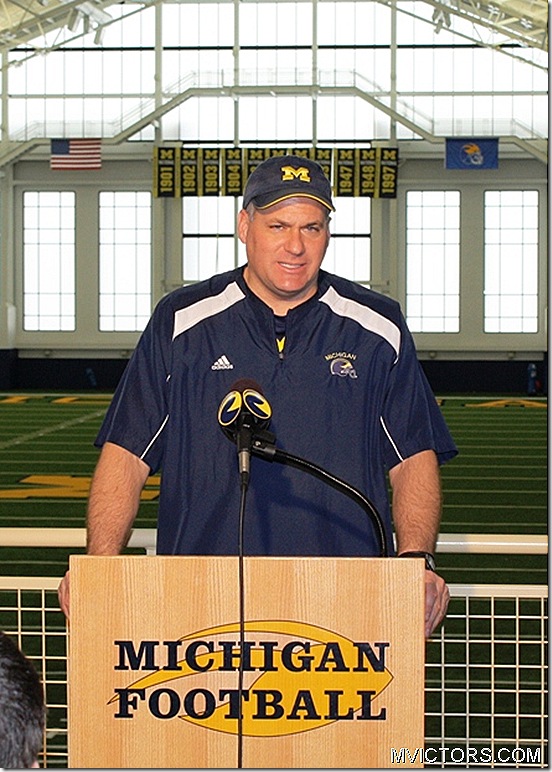 Coach Rodriguez let the media into Schembechler Hall this morning for a 20 minute Q&A and to watch practice.  Check out some photos here and here's the audio of the press conference:
RR December 18
Play Now
|
Play in Popup
|
Download
No surprises with injury report.  Je'Ron Stokes is practicing.  Denard is fine.
"They kick like champions in here," as in inside the Hall.   Still a competition.
Not sure if anyone will be ineligible due to grades until exams are done.
Talked about Miss State a bit.  "Probably did the best job of anybody all years against Cam Newton and Auburn."
As soon as practice is over, many of the coaches are hitting the road recruiting.
Running back situation is open – sounds like everyone (Smith, Shaw, Fitz, Hopkins) is healthy.
Flying out the 26th on a charter or the guys will fly in from their homes.  The wanted to fly down Christmas day but the Redskins have the hotel booked up.
On early enrollees:  expecting between 2 and 4.
Devin Gardner won't play in the bowl game.  He is practicing, his back is "better".  RR said they will ("probably") start the paperwork process after the bowl game for the medical redshirt.  He is eligible, playing time wise, for Michigan to apply.