Props to AP beat writer Larry Larry and Ira Weintraub for landing Rich Rodriguez for a segment this morning on WTKA 1050AM.   (Sam Webb is out on vacation).
In the aftermath of Media Day, the guys discussed a few items with coach, from the fan day turnout, the quarterback position of course, they got into a little bit on Denard Robinson's habit of not tying his shoelaces.   Rich Rod marveled how they don't come off.  I'll join him on that: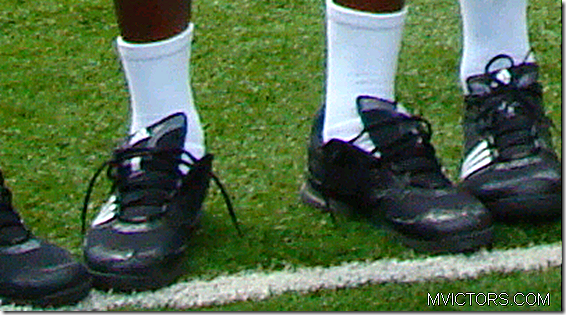 They also went in on the comparisons to Pat White (with Denard), on the general philosophy of competition at each position, on Rodriguez's "campaign" to scrimmage or at least practice against other schools in the preseason, on the general state of U-M recruiting and finally on the schedule for this week (they start preparation for Western tomorrow).
Here's the audio:
Rich Rod 08-24
Play Now
|
Play in Popup
|
Download
Related: