One good thing that came out of the game, ABC showed a photo of the Michigan Marching Band in 1932(?) introducing Ohio State to a little thing called the script Ohio. The photo is from the opposite side of the field, thus the Ohio appears upside down.
The October 15, 1932 game against Ohio State was played in Columbus: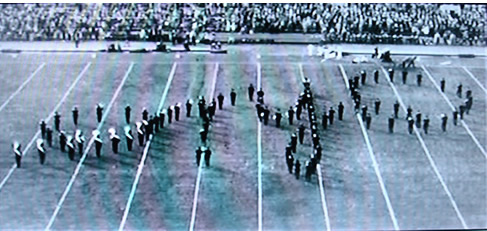 Michigan Marching band performing the Script Ohio, 1932
Michigan won the game 14-0 and on the back for player of the year quarterback Harry Newman, went on to win the national championship.