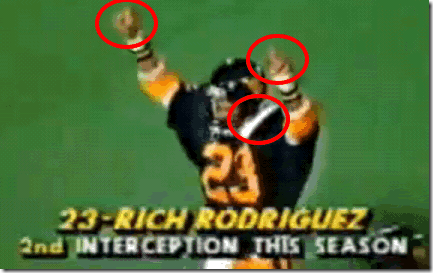 "Double personal foul #23: Excessive No. 1's and unjustified use of a neck roll"
Via Lance at umgoblog who dug up this gem.  It's Rich Rodriguez, #23 for West Virginia picking off a punt pass against Joe Paterno and Penn State back in 1984:
Jeeeezz coach, lighten up on the vintage 1980s Miami #1 celebration.  And I love the former walk-on, patrolling the secondary with a neck roll!