You probably know Saturday was the last home game for equipment manager Jon Falk, Frank Beckmann, and Bruce Madej. Falk was acknowledged at midfield, and Bruce and Frank received framed #1 jerseys (pics below).
I don't know Beckmann on a personal level but through the writing on these pages and elsewhere I've gotten to know Falk and Madej and they've always been great to me. They will be missed. Congrats gents!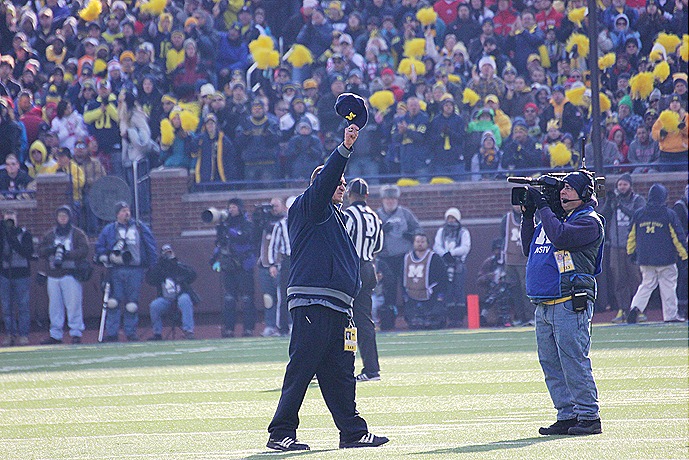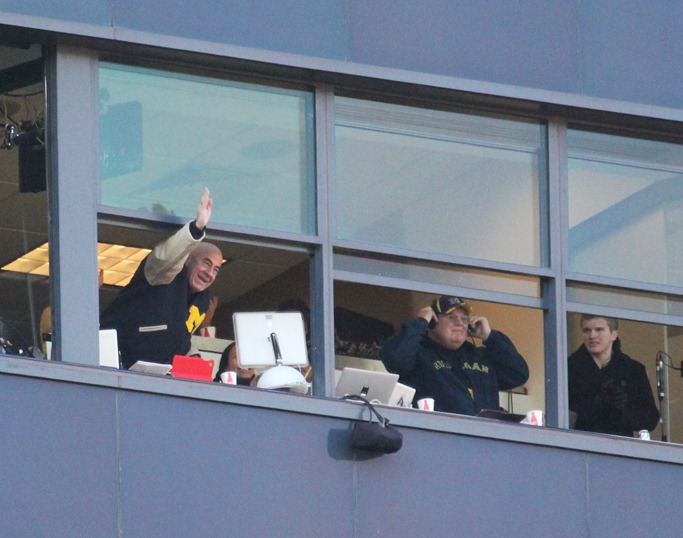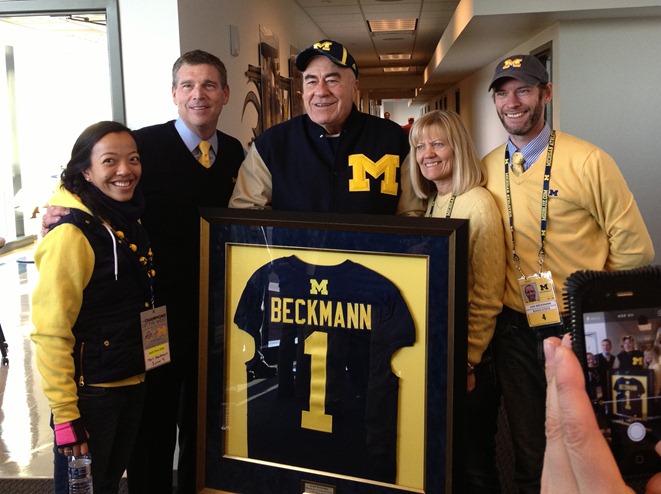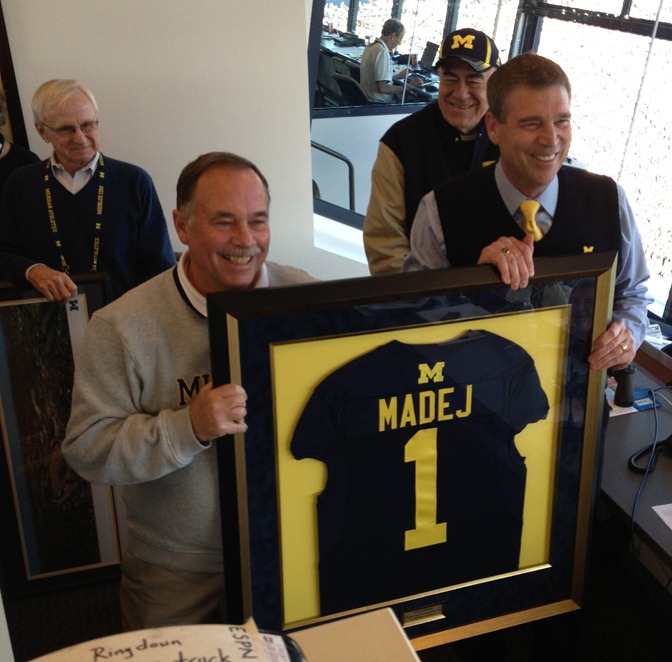 Related: mgoblue.com posted a list of Beckmann's Top 10 calls and Madej's top 10 moments. I also posted a few clips from the '81 Notre Dame game with Beckmann taking the broadcast baton from Ufer.
Follow MVictors on Twitter