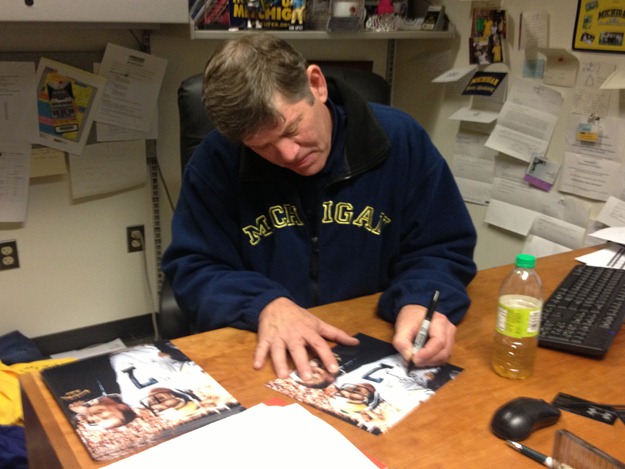 I bumped into Ricky Leach last night when he was up at WTKA last night signing photo of he and Bo taken following the 1978 win over the Buckeyes.
Last week on air Leach promised anyone who donated $50+ to Debbie Williams-Hoak's Magic of Christmas campaign that they'd receive a personalized copy from Old #7 and he obviously came through. Here's what he put on mine: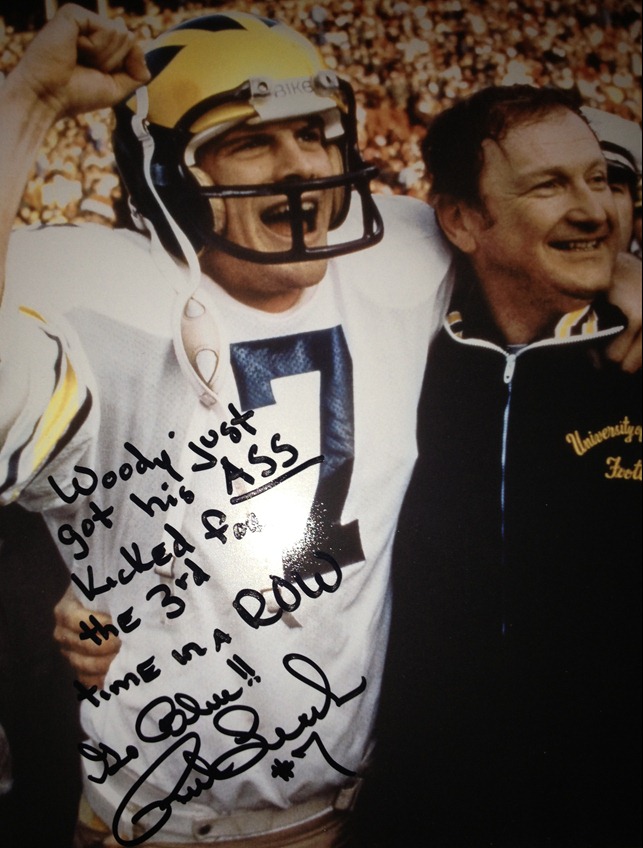 Major props to Ira, Sam and the folks at WTKA for once again posting a record-breaking number of kids "adopted"..and hats off to saint Debbie for all she does in driving this great program.
Follow MVictors on Twitter