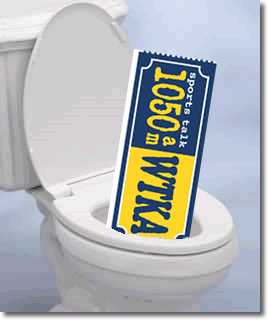 I was working in the snake pit this week (Columbus) and on the way home I got a call that Dave Shand was let go from WTKA 1050. A call to the station confirmed it.
While we don't know the circumstances, Shand the just about the only thing of value on that tired station. From what I understand they actually got some ratings and for those who suffer through local morning radio know that Shand brought something special: a real ex-professional athlete with great stories, legit perspective on the sports world, a sense of humor and sharp opinion.
So it's a mystery right now. Ann Arbor News sports columnsit Jim Carty got in contact with Shand and got a minor reaction from the station manager:
Local radio host Dave Shand was fired following Monday's broadcast of "In The Locker Room" on WTKA (1050 AM) and, according to the station's general manager, will be replaced by a new locally produced sport talk show to be announced later this week.
"I have no idea why," said Shand, a former University of Michigan hockey player and local attorney. "The (ratings) were stunning. Our show was No. 2 in the market in the morning." General manager Bob Bolak said he could not discuss personnel decisions, but confirmed WTKA will be announcing a new morning show lineup later in the week. "The show will be local and originate from our studios and be centered around University of Michigan sports," Bolak said.
Can't wait to hear what the new show is, but here's to hoping they fill it with a respectable ex-Michigan athelete with some radio skills.
The fan site (DaveShandfans.com) has no major update on the incident. In a classic somewhat sickening example of the power of the Wikipedia, Shand's Wiki listing actually is already updated with this firing.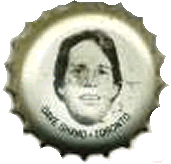 Some favorite Shand memories:
– Story about Pete Rose, how he and Rose dated sisters, and commenting on Rose's gambling addiction.
– Time in Europe when he was heading home from a late night drinking…the following morning. The local newspaper got a picture of Shand "jogging" home, and put him on the front of the newspaper celebrating his workout regimen and overall work ethic.
– Suggestions of times in the grotto of the Playboy mansion.
Having the experiences Shand has had brought so much perspective to today's sports issues and made for great radio. A perfect example, when the whole story broke on the gambling ring connected to the Phoenix Coyotes and Wayne Gretzky, I recall Shand breaking it down from an athlete's perspective – how certain guys are driven by the competition and need it for fuel after they retire. Then he went into some of his experiences hanging out with Pete Rose and some of Pete's behavior. Then the kicker…he talked about how he knew 'Gretz' and spoke directly to his character. If I recall this correctly, Shand basically said he'd bet the life of his children that Gretzky didn't do anything improper, given the person he knew in Wayne Gretzky. He was right and I'm pretty sure his children are safe. This segment was some of the best local radio I've ever heard.
There are so many reasons Shand will be missed. Here's to hoping he comes back in some form in the local media: