Many U-M historians know that it was the Michigan Marching band that first performed the 'Script Ohio', the beloved pregame formation favored by the Buckeyes.   As I understand it was first performed in 1932 in Columbus, in fact I understand that this is a photo of the mega-sized writing lesson: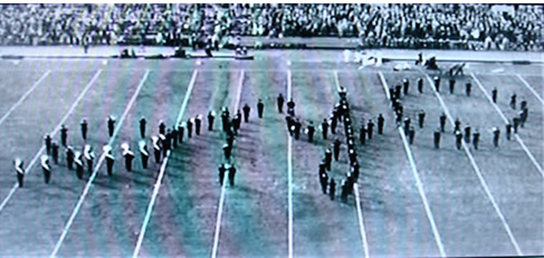 I bring this up because check out this clip I ran across from the October 16, 1932 Michigan Daily, published a day after the Wolverines' 14-0 victory down in the snake pit.   Not that this fact has been disputed, but the article confirms that this happened ("'OHIO,' spelled out in script..") and it provides some validation on the photo above ("diagonally across the field"):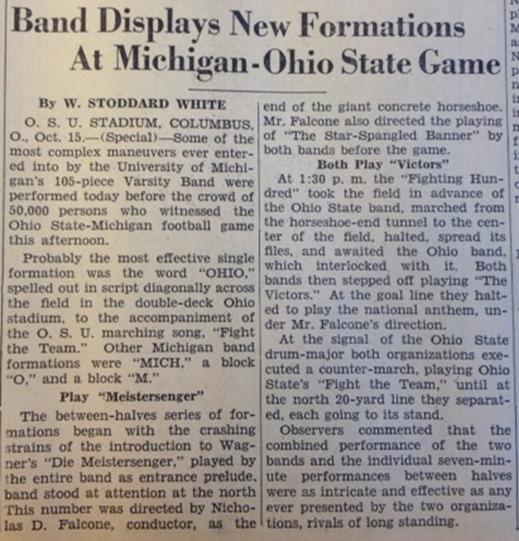 I like that apparently the band didn't stop there, mixing in a MICH (was it a script MICH?) along with the tradition block 'M'.
I'm sure the Wagner prelude certainly powerful but I'm guessing it was dropped from the regular MMB rotation thanks to rise of the soon-to-be Chancellor over in Germany.
Follow MVictors on Twitter