Broom and Boom: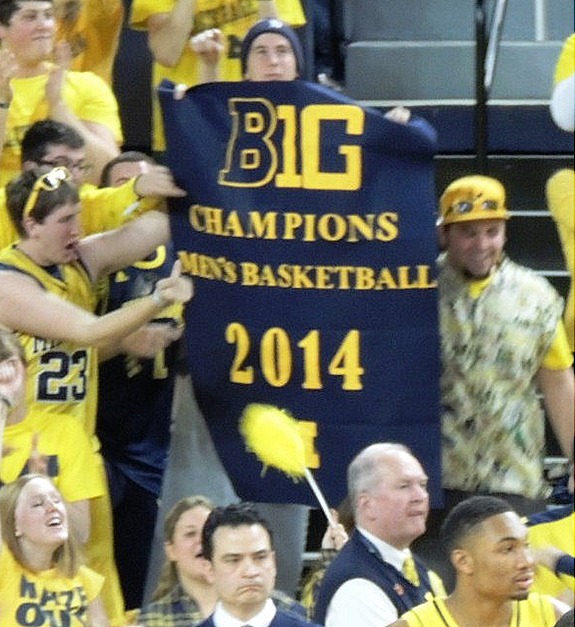 We got you in Hoops, Ice Dancing and Jinxes. (Oh, and embroidery).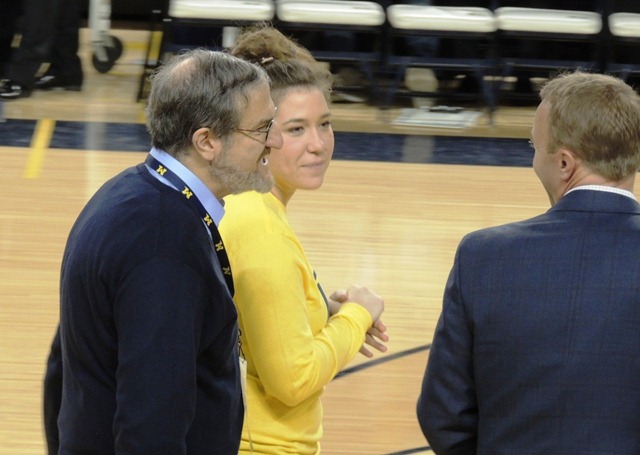 Pres-elect Schlissel getting a tour from U-M Marketing chief Hunter Lochmann.
Timmy Hardaway in the house representing and showing off his extra long digits.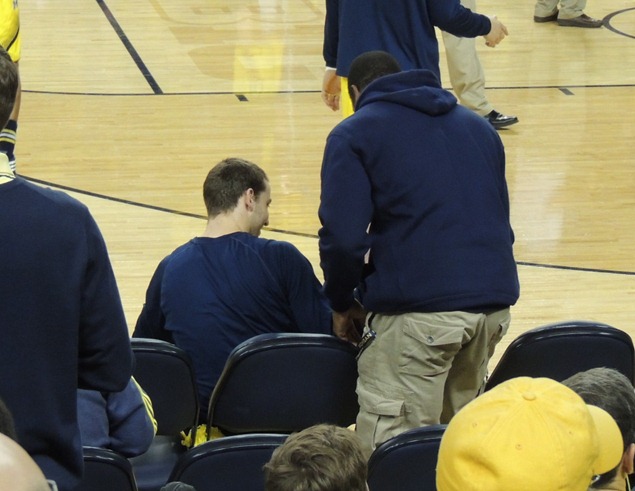 D Funch giving Stauskas some pointers during pregame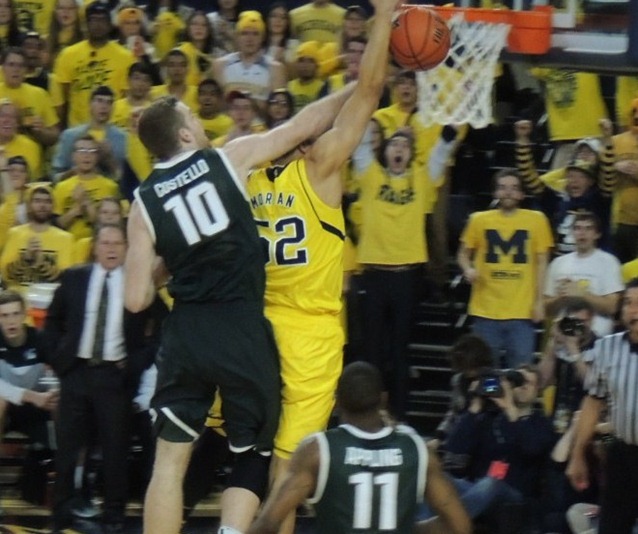 Clean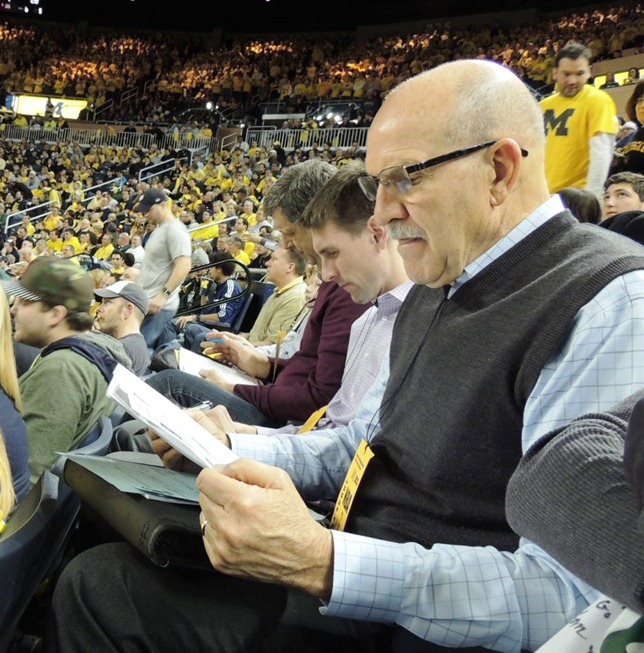 Several NBA Scouts on hand, here are a few looking over whatever they look at. They must have been drooling over Payne. I told one of them that #Levert was a pure athlete. Reply: "Yes he is."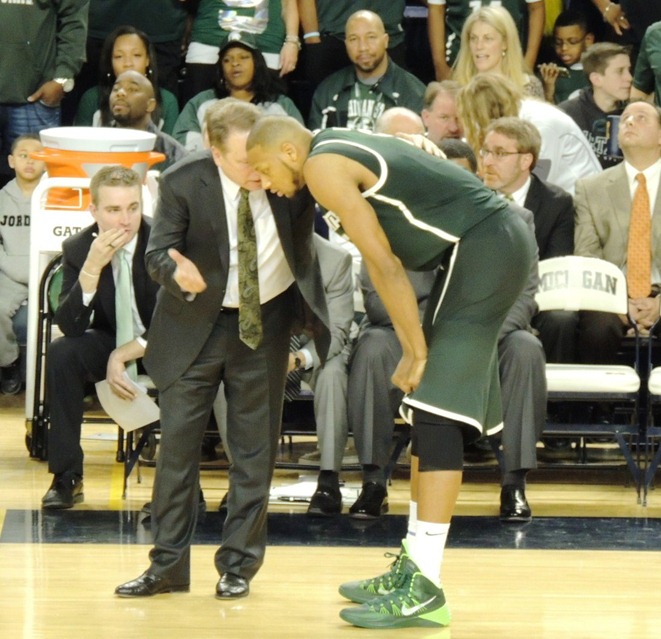 "AP…Why do they call me the Angry Midget? Why?"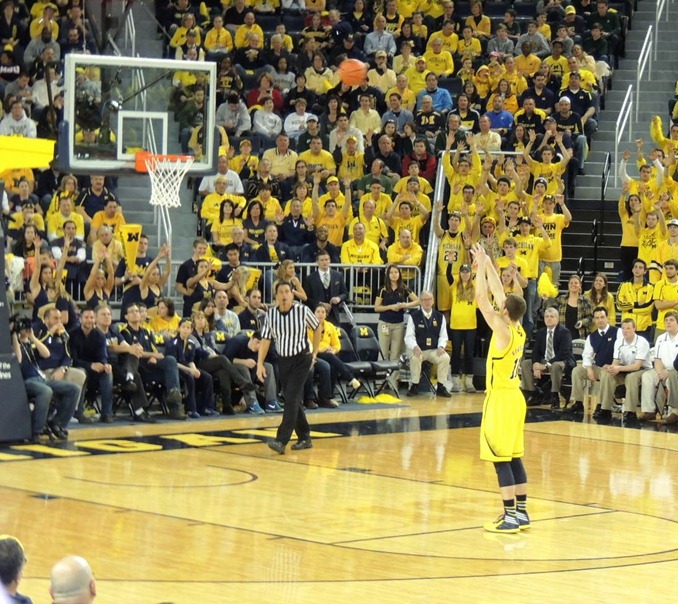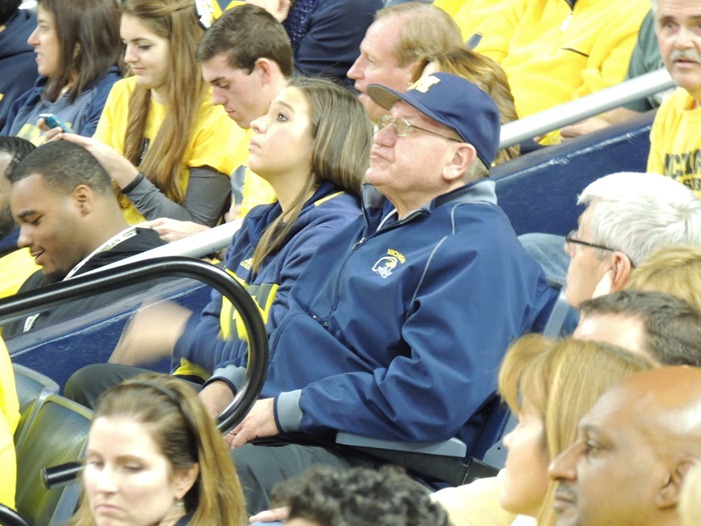 Jon Falk! His last day officially on the job is coming up! :(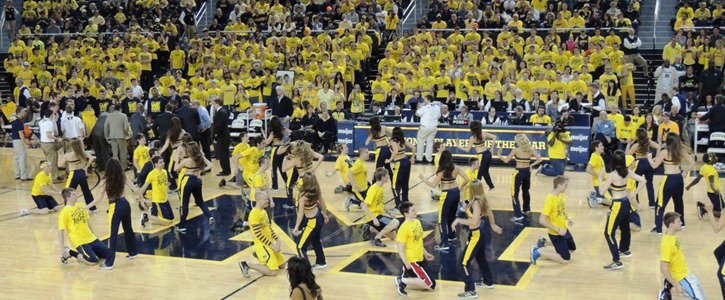 Maize Rage feeling it! They joined the dance team for a spicy little routine during the game.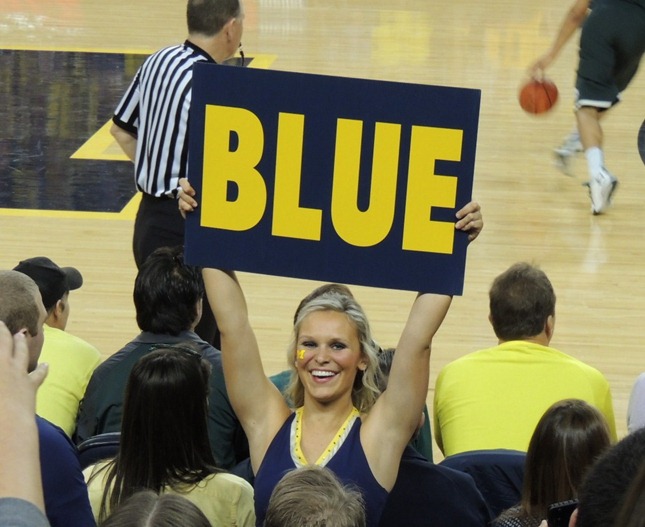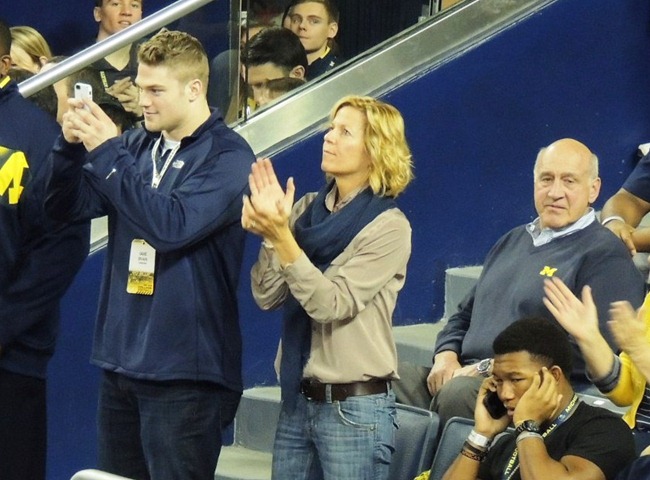 Capt. Jake Ryan with Laura Hoke as Coach Mattison looks on. Scoop: at this pace no chance Jake's flowing locks return for '14.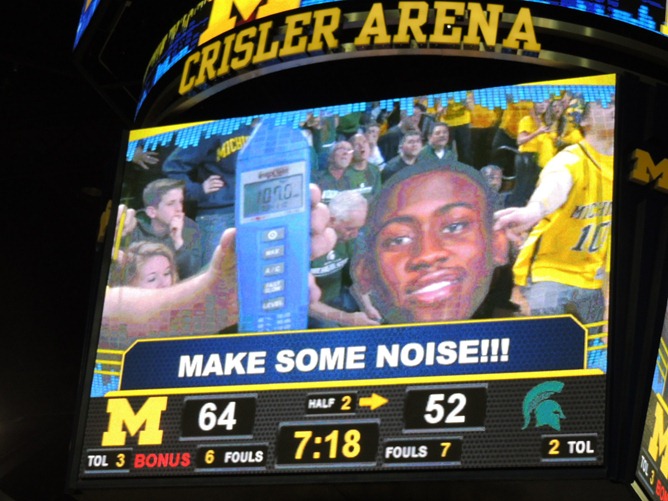 There is a lot going on here, all good to me.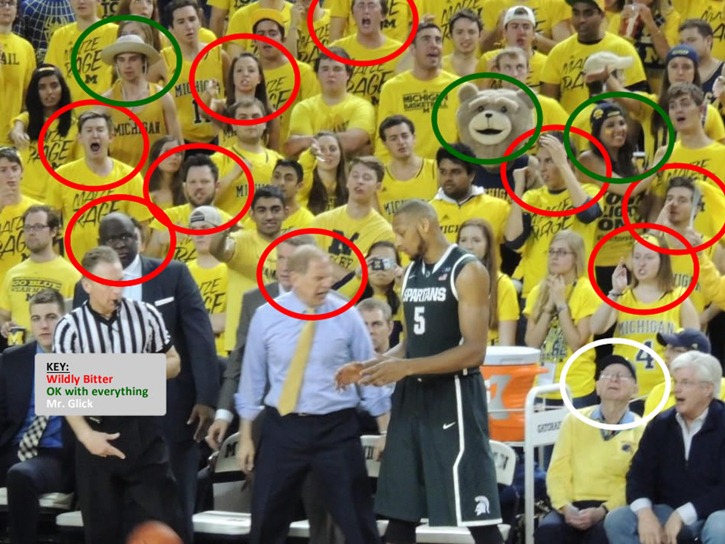 Beilein going ballistic after the blocking call in front of him – he wasn't alone.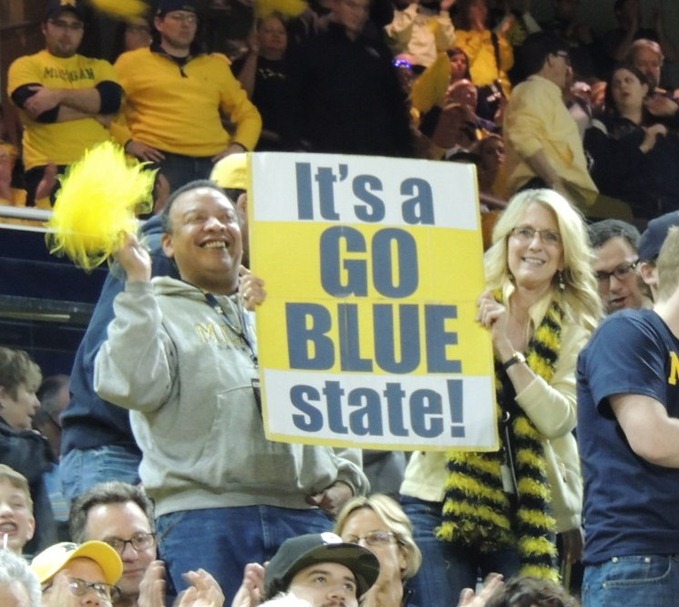 My pal Jil Gordon representing!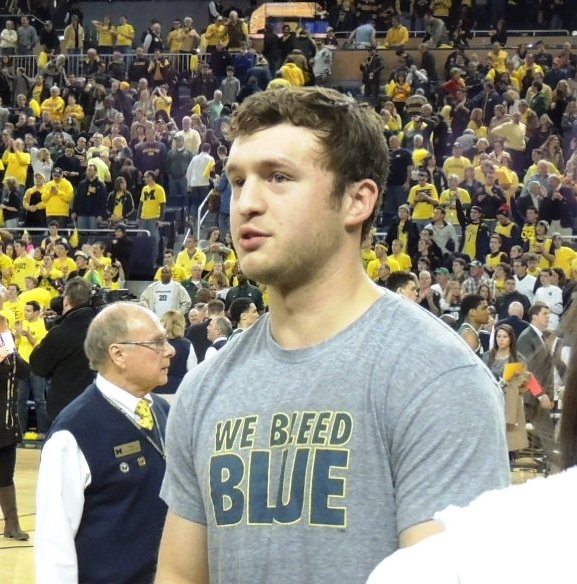 Zack Novak Attack (was was Back)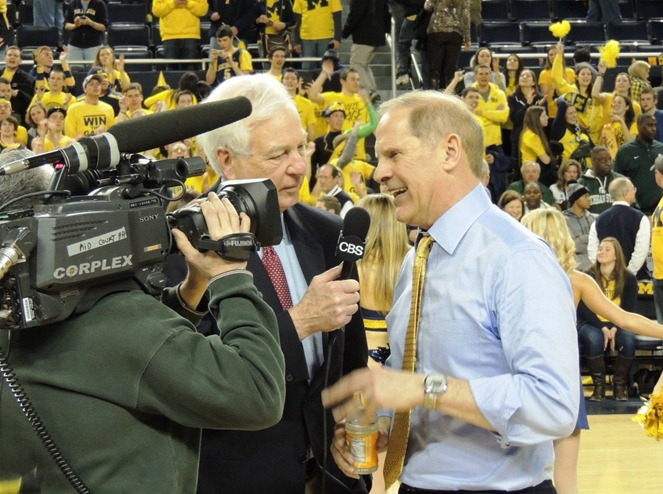 Happy Coach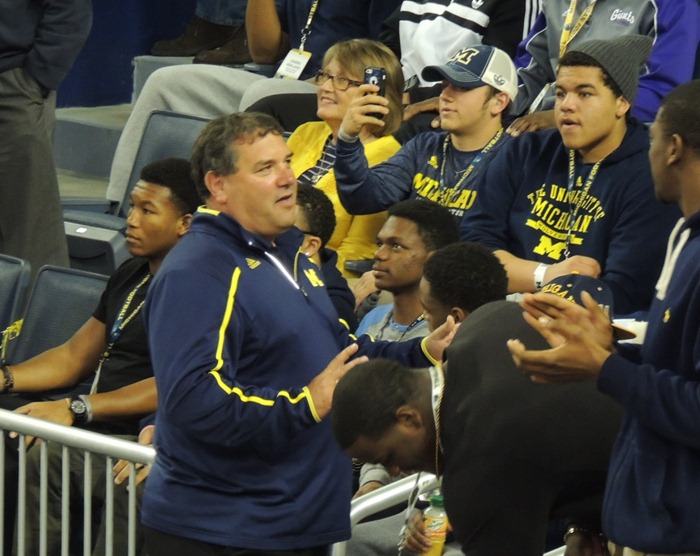 Happy Coach part II. "This happens all the time guys. Just like this."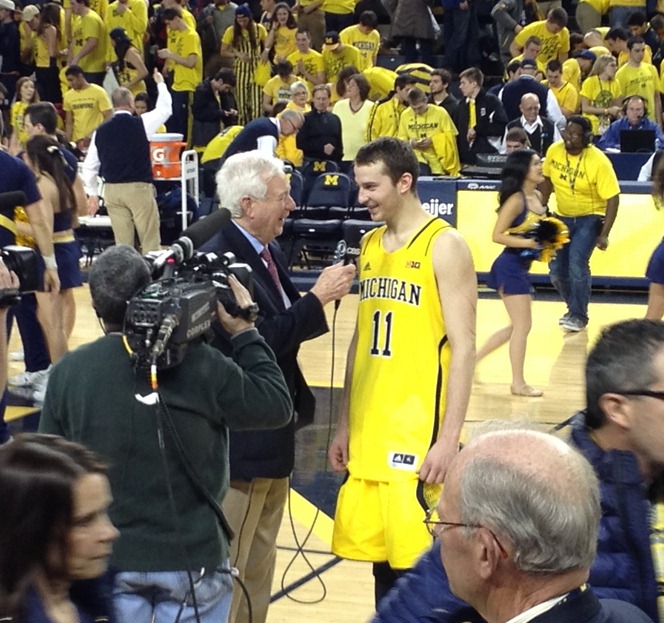 Staus-KISS! – that's pure $CAN right there. (and photobombed by Bill Martin? WTF)
All good!
Follow MVictors on Twitter!