Just a few for you postgame.
First, Taylor Lewan with the new 'do and mustache giving him a slight Freddie Mercury feel: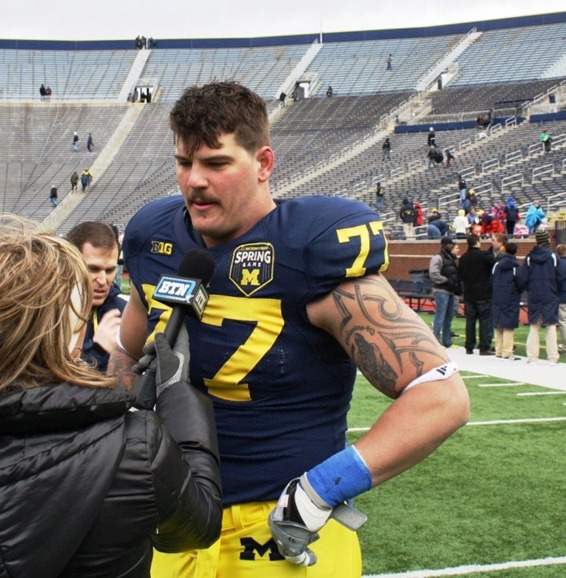 [Ed. 4/14] Dr. Sap insists this is a more manly look, along the lines of former All-American guard Dean Dingman. Ok, I'll give in a little—> Lewan looks like the adopted son of Dean Dingman and Freddie Mercury.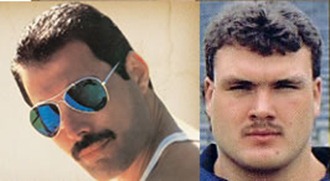 Devin Gardner is a cool cat and will end up in the booth someday if he wants it. Looks like Adidas handled the orange jersey dilemma of 2013. Uniform timeline is updated to cover this nuance.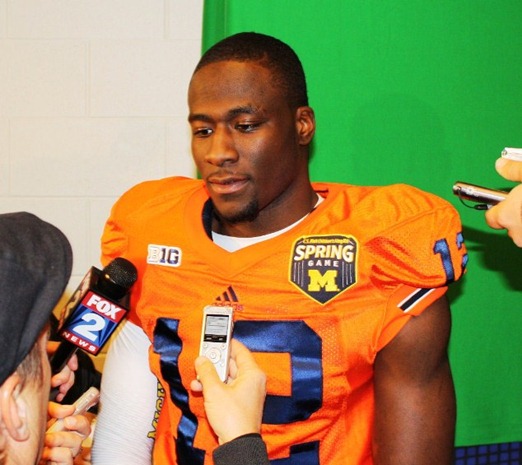 Hoke flashing for the media his 1997 national championship ring, for the first time to the press IIRC. I'm sure the recruits get to see that quite a bit. When asked why he chose to wear it he replied, "I usually don't wear it. I just kinda had it on. It went with my … shoes."
As I told Angelique, only Liberace had shoes that matches that ring: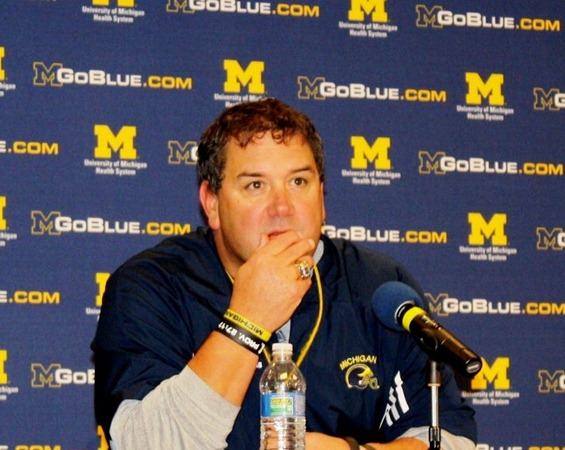 "Hmm…trying to remember what we're playing for.."
[Ed. 4/13] Brad at MBN sent over this shot of the #BLING:
[Ed. 4/13 #2] Hmm…maybe that national championship #bling was to show to a certain WR prospect who was interested in coming to a school that could contend for a national championship? Hmmm??
More: Photos and recap from the Alumni game. Pics and takes from Brad at Maize & Blue Nation.
Follow MVictors on Twitter