Just a few photos to share from the Alumni Game and Spring Game.   The weather was far from the story, as other than a shower before the Victors Classic the weather was actually pretty nice.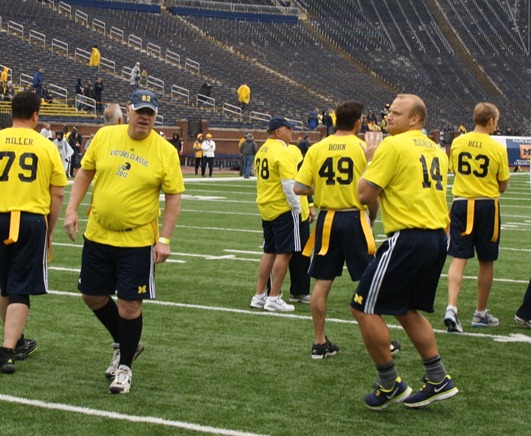 Former TE/QB/P Andy Mignery warms up while '64 team captain and Maize coach Jim Conley looks on.  (Yes, Conley started because Conley always starts).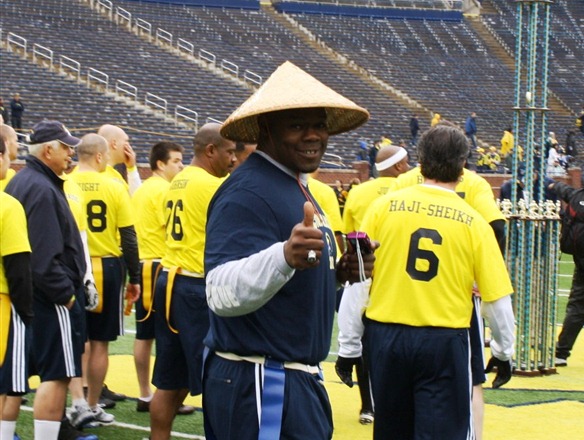 Former C Rod Payne flashes his rice hat and the thumbs up, as former PK Ali Haji-Sheikh checks out the MVP trophy.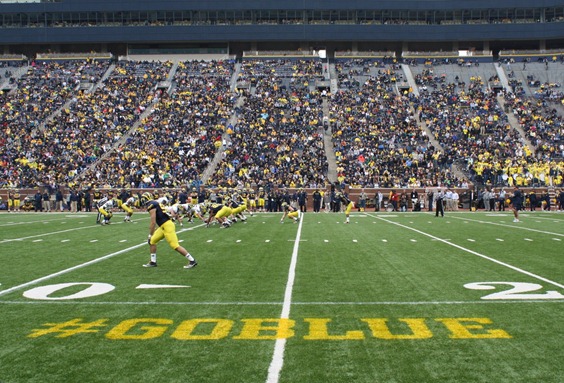 #hashtag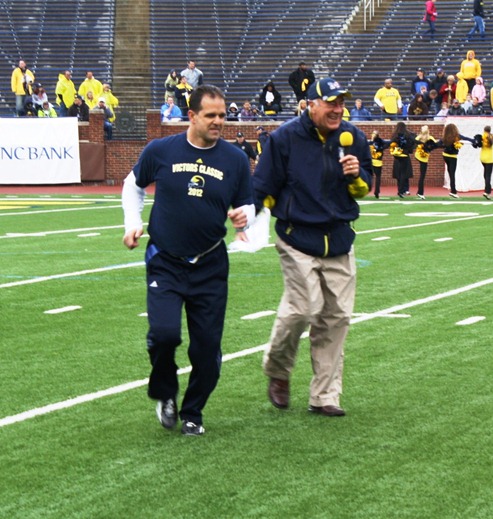 QB Johnny Wangler running off the field after the first drive.  Wangs looked sharp and earned the MVP honors.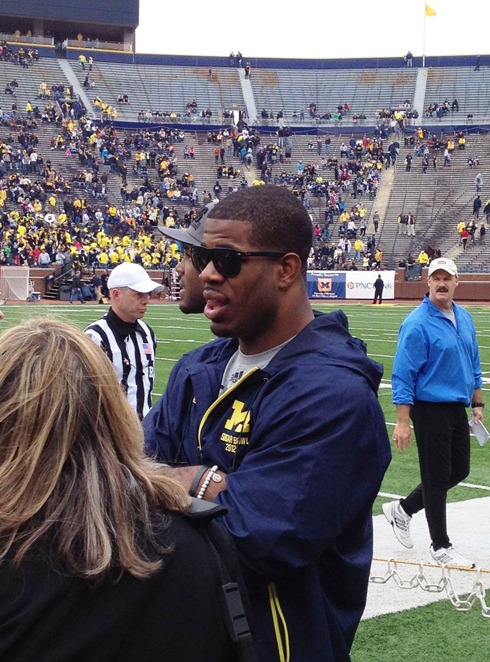 Good to see Team 132 captain Kevin Koger on the sideline taking it in.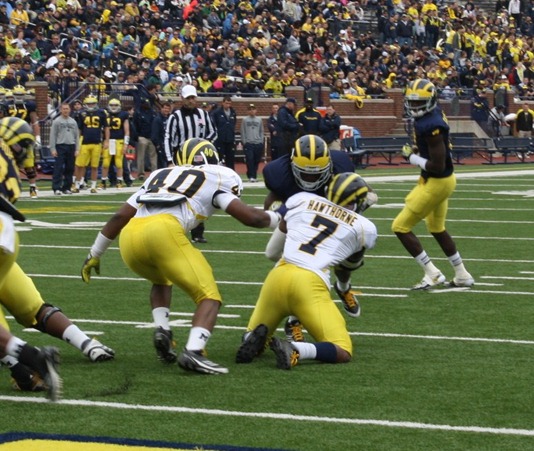 LB Brandin Hawthorne made a big impact in the final couple series, with a few big hits and an interception.  Here's a hit near the goal line (the technique was much better than it appears above).
Desmond Howard joined the media afterwards and identified himself as ESPN analysis and 1991 Heisman Trophy from winner from Michigan.  #weknow
Related: Great shots from Brad at Maize and Blue Nation