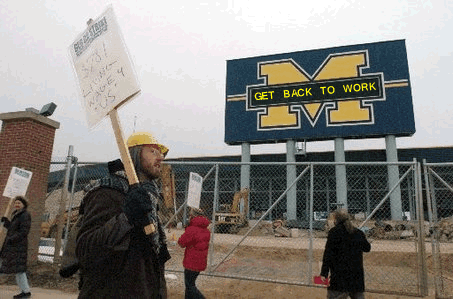 Photo: Ann Arbor News
For two days.
The stadium crews stopped work in support of the Graduate Employee Organization Local 3350's organized walkout. The GEO formed a picket line at the stadium and will be out there through Wednesday. The grad students' demands include a 9 percent raise for first year contracts.
It's unconfirmed whether the GEO is seeking immunity from any sanctions coming down from the Ann Arbor News investigation and a free chipati each semester.