Here's a few pics from the 5th Annual Swing to Cure Diabetes held at the UM Golf Course on Monday afternoon.   According to former Michigan QB/DB and event organizer Rich Hewlett, this was one of the biggest turnouts in the half decade of the outing that benefits the Juvenile Diabetes Research Foundation and the University of Michigan Comprehensive Diabetes Center (UMCDC).   I don't have the final numbers but they raised a lot of money and ran another wonderful event.
Special guests this year included Mike Hart, Ira Weintraub, Coach Mo, Coach Hanlon and Coach Hoke: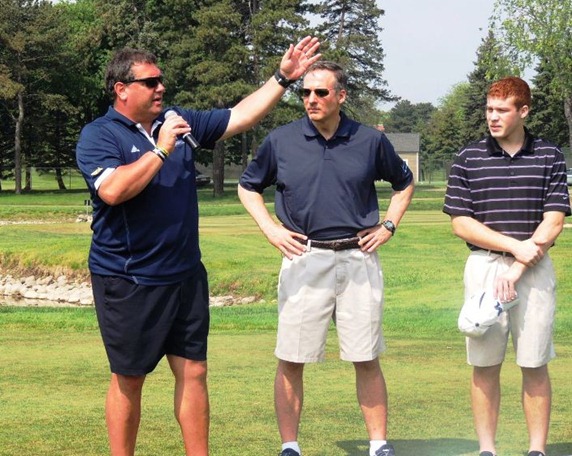 Coach Hoke addressing the UMGC crowd, flanked by Hewlett and his son Jeffrey, a current U-M student living with Type 1 diabetes.   I spotted Coach Hoke taking a few swings out there and yes, it went about a well as you'd guess (think blacksmith)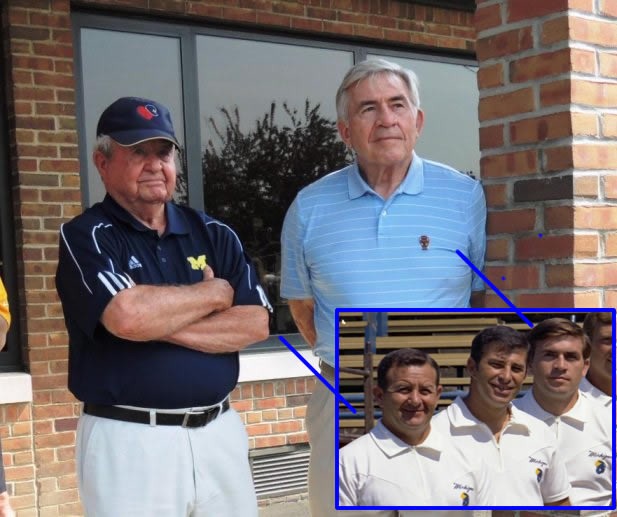 Coaches Hanlon and Moeller circa 2013 and 1969 (inset)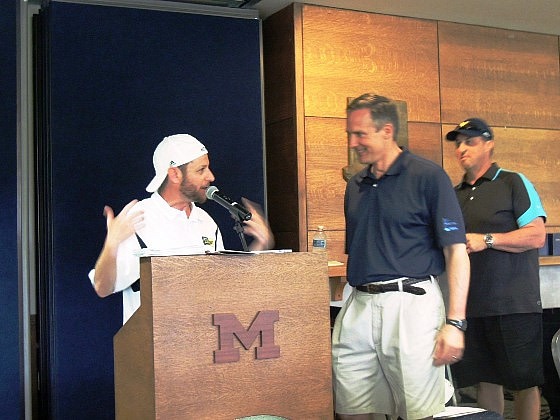 Before MC'ing the live auction, Ira flashed his jazz hands (& perhaps a few of the moves he broke out at the GHW Gala after party?)
Go Blue!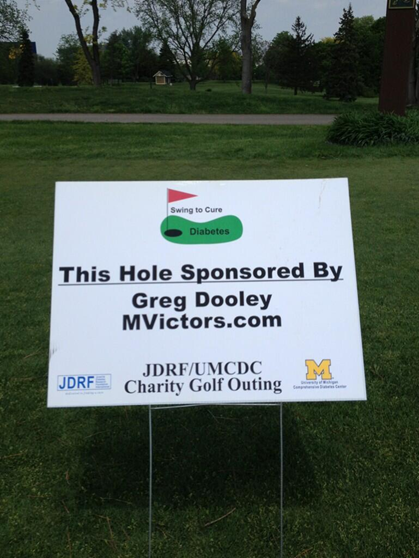 Follow MVictors on Twitter