On eBay right now, this –> a series of football ticket applications from the early 1930s, with one including this message from #1000SSS from The Grand Old Man himself: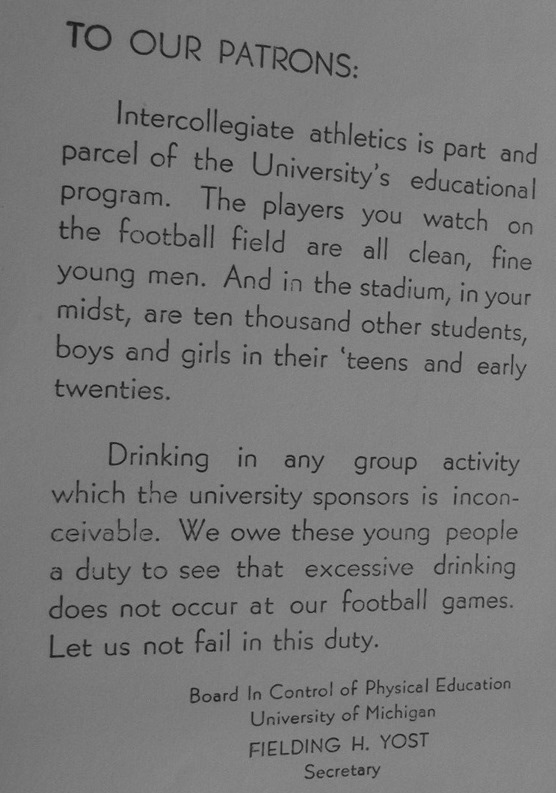 This wasn't the only time that Yost spearheaded a message on the ills of drinking at games during this era.  Back in 2008 I noted this cartoon that appears in the 1934 yearbook: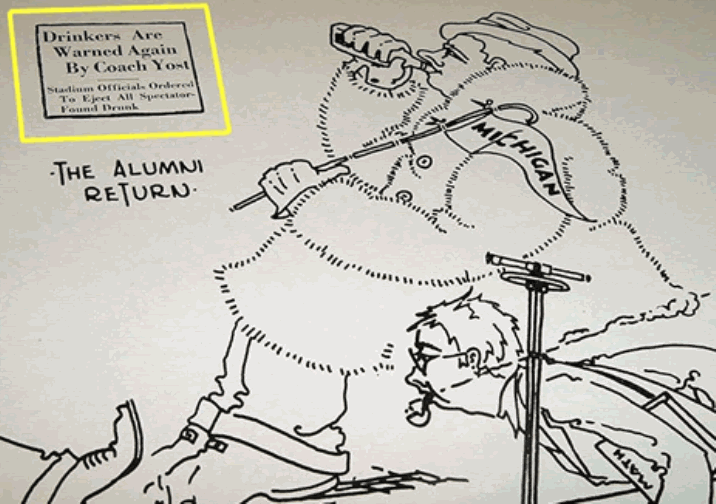 While we know folks found a way to drink during Prohibition, the law ended with ratification of the 21st Amendment on December 5, 1933.  That said, Michigan state law approved the sale of 3.2 percent alcohol earlier that year and I'm sure more than a few bottles of the good stuff found their way to and through the gates of Michigan Stadium.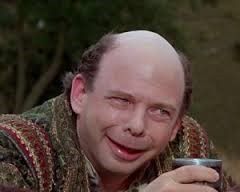 Follow MVictors on Twitter