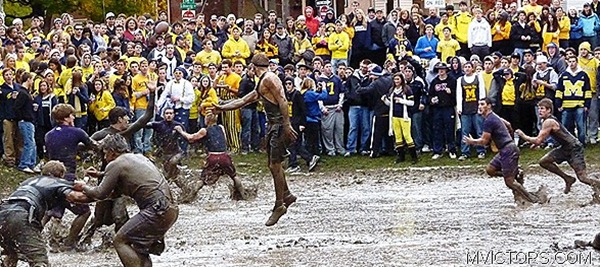 The SAE Mud Bowl is Saturday, my sources (HT: GV) tell me the home team will face FIJI in the annual slopfest.   I'm still unclear if two teams of ladies will entertain during halftime.
Game time is around 9am and I've got the early line at FIJI –6.   The visitors feature quarterback Ben Fry, a standout in high school at Grosse Pointe South who was also on the U-M varsity roster last year.   While success on a regular field doesn't always translate to the mud, I understand Fry is quite a weapon.  We'll see.
The event benefits Mott Children's Hospital once again this year.
Follow MVictors on Twitter