Guest Post by Steve 'Dr. Sap' Sapardanis
As I re-read my good friend John Kryk's story ('Wolverines on Your Head') that appeared in the 2010 edition of mgoblog's Hail To The Victors, I realized that there have been a few updates and corrections in the five years that have passed since it was written. In my never-ending quest to accurately recap the history of the Michigan Football helmet stickers, I have since determined, and confirmed with Jon Falk, that there were indeed three versions of the Wolverine decals. The image below recaps the nuances of the three versions: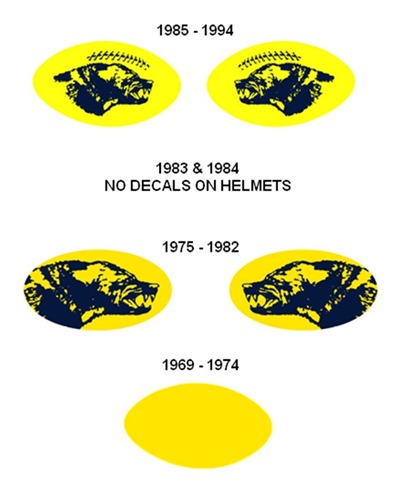 For more information, check out my decal Q&A with Big Jon from a few months ago.
Here is a pictorial recap:
Version 1 (1969-1974)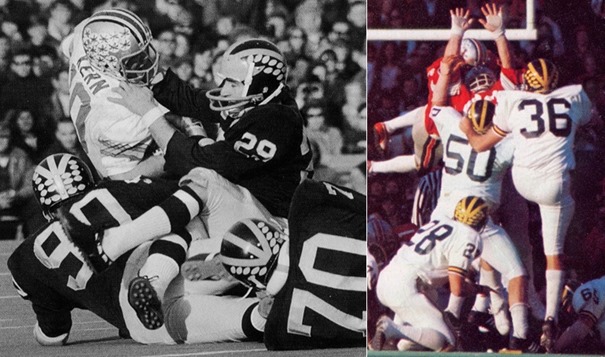 Barry Pierson (29) in 1969 | Mike Lantry (36) from 1974
Version 2 (1975-1982)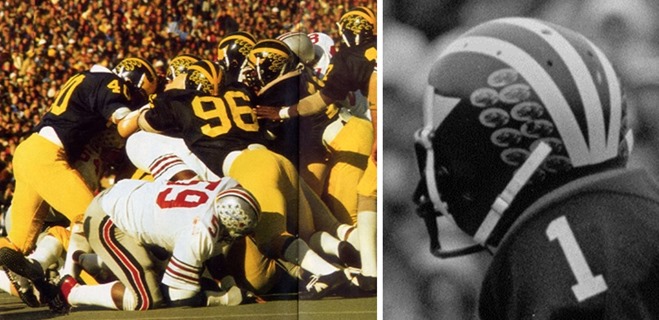 Calvin O'Neal (96) in 1975 | Anthony Carter (1) from 1982
Version 3 (1985-1994)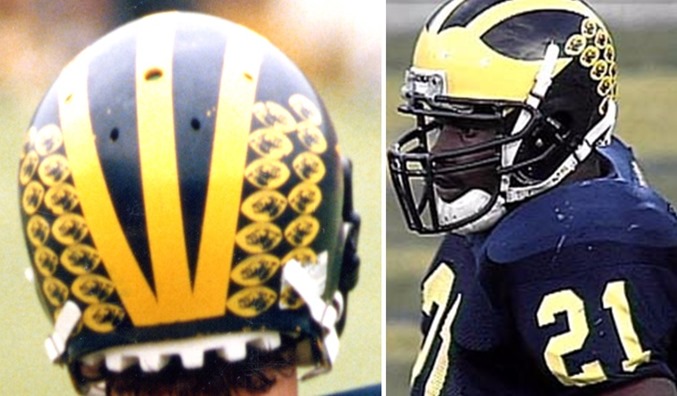 Jim Harbaugh in 1985 | Tim Biakabutuka in 1994
So what happened in 1983 and 1984?
1983: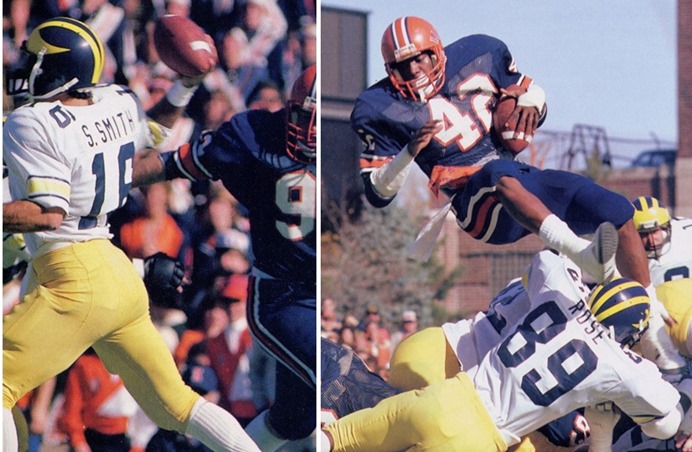 1984: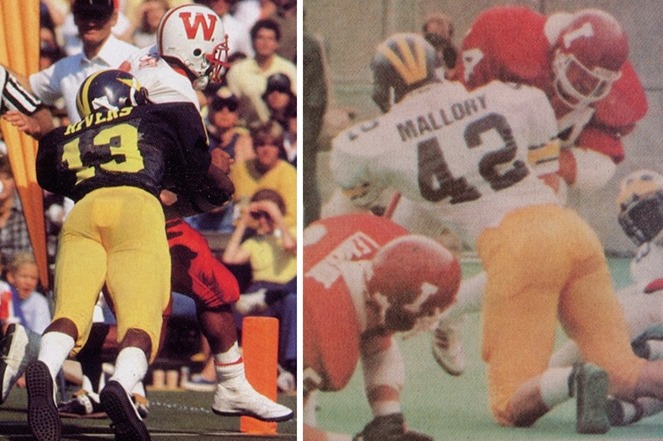 If those photos aren't enough evidence for you, scan the videos of the 1983 and 1984 Ohio State games.
I've asked former players and I've asked Big Jon, and no one seems to have a concrete explanation as to WHY there were no decals on the helmets in 1983 & 1984. Initially, everyone I talked to was adamant that the decals were on the helmets those two years, but once I produced pictures of several players throughout those two years with blank helmets, they had no explanation.
I DO know that they were being kept track of on a wall in the locker room, but no one has an answer – not even your friendly neighborhood, Dr. Sap.
If anyone can help explain this dilemma, please respond to the Bat-Decal Signal below!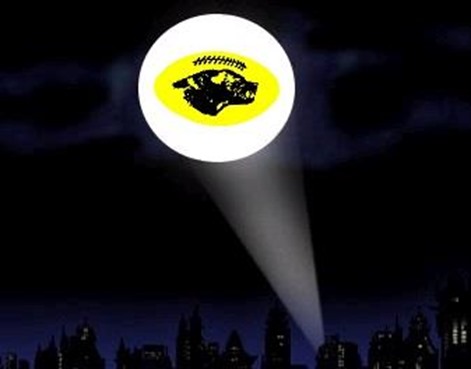 Related: Uniform Timeline