In 2007 as the search to replace Lloyd Carr commenced, I set up 24 candidates in a silly bracket .  After the votes were tallied there was one man remaining: Jon Gruden.  
Three years later, two dozen more candidates squared off late last week and over the weekend.  Once again look who's the people's choice: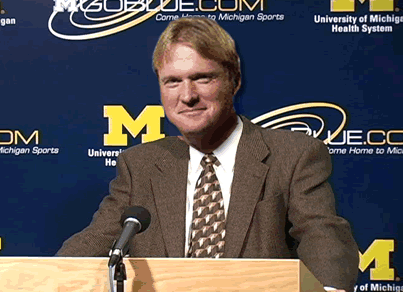 I understand the appeal (I guess) but still I'm a bit amazed this keeps happening.  You love this man.  Marry him.
Full bracket: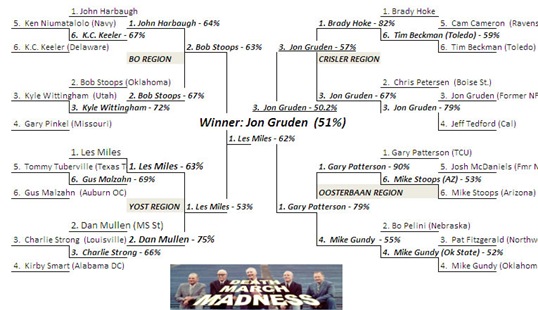 More on Death March Madness II here.  Thanks to the thousands who voted.
Thanks again to Christian Sack, (icefins26 on mgoblog, or guy who rocks the Zack Morris/AC Slater avatar) who drew up the seedings and prepared a quick summary of each candidate.