Try to look away – you can't: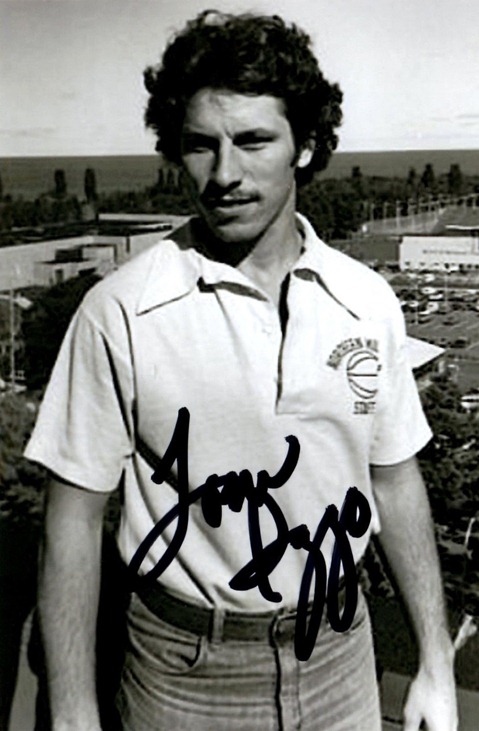 Unruly 'fro + pornstache + saber-toothed collar + tight jeans = pure money. Accept it before it destroys you! Not sure what I'd do with it but I want it.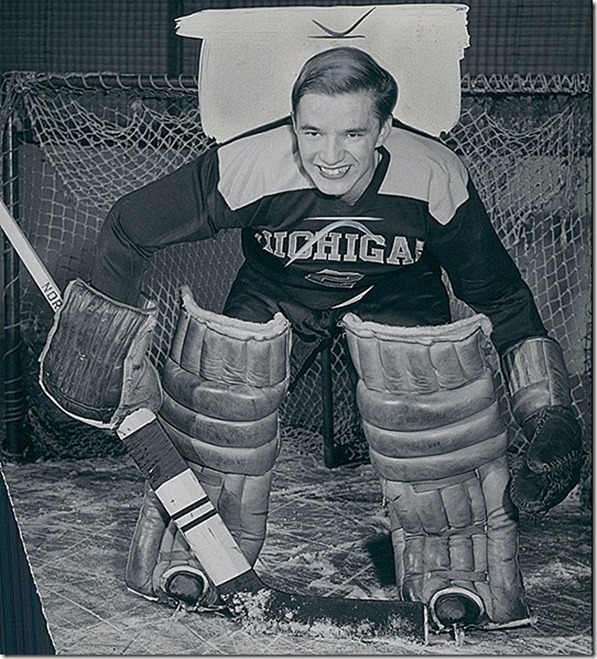 In honor of the 2014 Sochi Games, here's a look at Michigan's first Winter Games medalist, goalie Willard "Ike" Ikola. From these pages a few years ago:
A few years later Ikola minded the nets for the US Olympic hockey team in the 1956 Games, leading the Americans to the silver medal. Although they dropped the championship game to the Soviets, the American inflicted some serious and surprising damage getting to that point. In the battle against heavily favored Canada, Ikola stood on his head, stopping 38 shots on the way to a 4-1 shocker. He, along with teammate John Matchefts, became the first Wolverines to medal in the winter Olympic Games.

Ikola went on to a legendary coaching career at Edina East High in Edina, MN. In 1991 he was named the John Mariucci Award as the American Hockey Coaches Association Coach of the Year, and later into the national high school coaches HOF and Michigan athletics Hall of Honor.
Ikola was featured in Sports Illustrated in this 1991 article.
Previous editions:
Follow MVictors on Twitter