More Little Brown Jug shots here.  Below find many more from a great day in Minneapolis: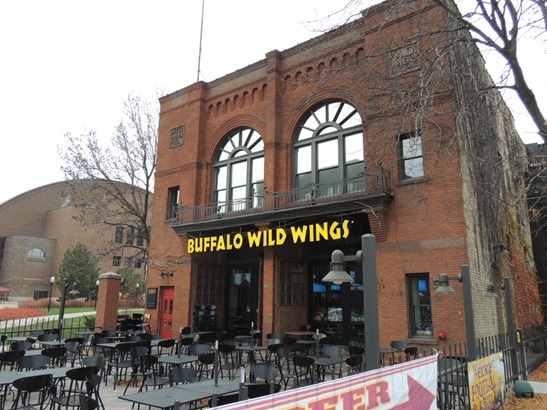 Best B Dubs on the planet.  It sits in the shadow of TCF Stadium and Williams Arena inside a converted old fire station.   If you get too deep into the extreme Blazin' wings sauce (or the booze), they can hose you down.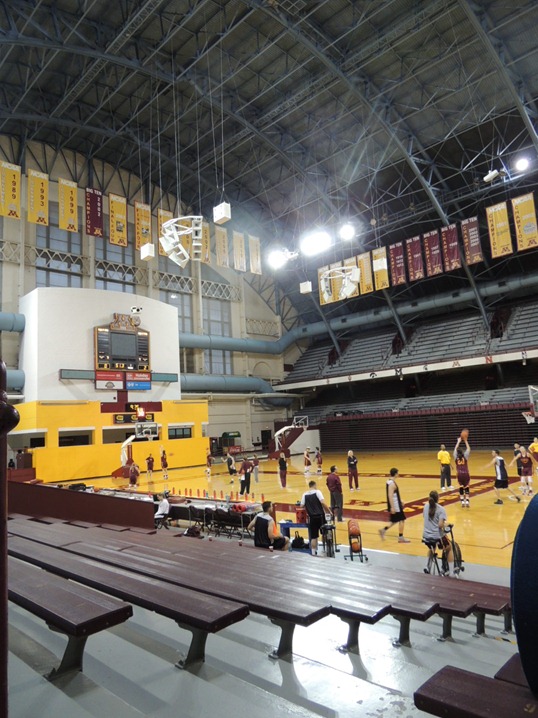 Speaking of Williams Arena – I snuck in for a look and that place is sweet.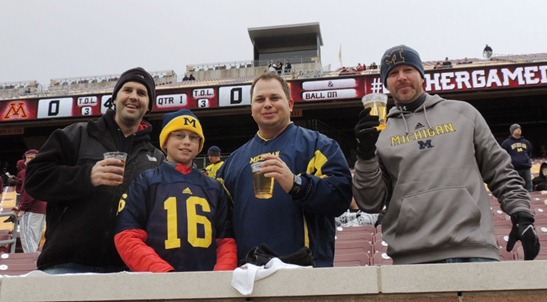 Beer outside a college football stadium?  Yawn. 
Beer inside a college football?   Now we dance!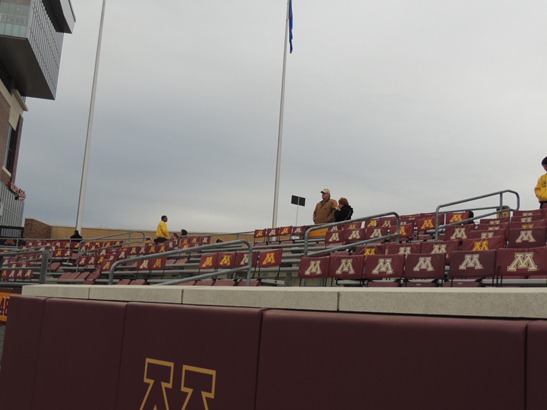 To get to the beer you have to wander over to the beer/food garden behind the (east?) end zone.   I'm not sure it's the best view of the game, but I think it's a choice place to sit next time you visit.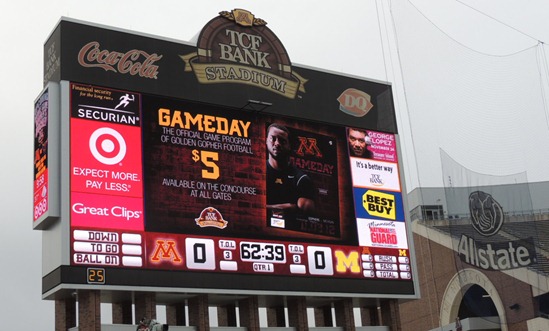 Despite the empty seats the Gophers still definitely sold out.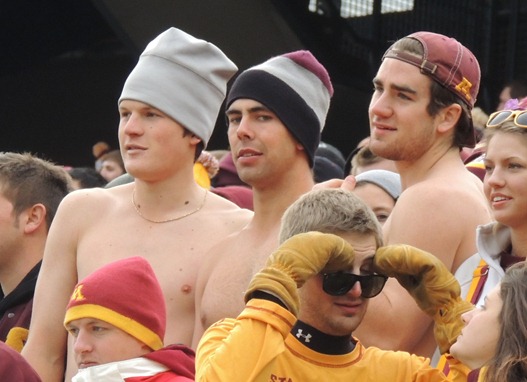 "What, take off our hats?  Are you out of your mind?"
Minnesota flashes their league championships on a ring on the stadium.  I like it.  More on 1904 later.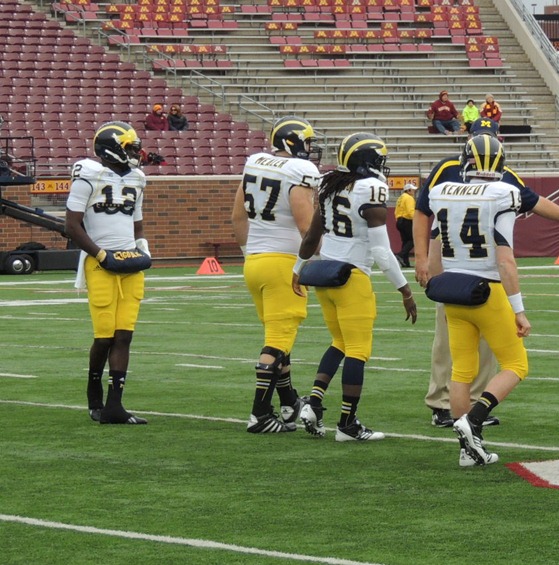 Denard seemingly ready to go before the game, all the way down to the protection on the arm to the hands warmer upper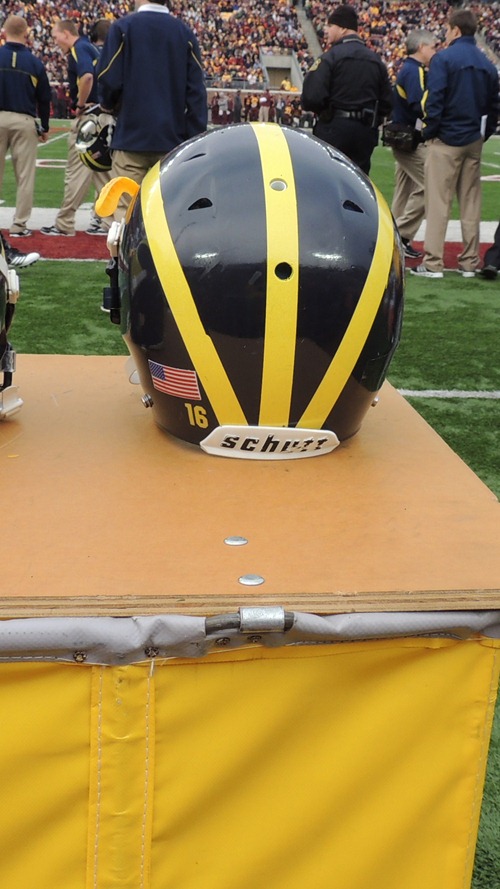 Denard's Schutt helmet chilling on the cart that held The Little Brown Jug.  P.S. Is that a mild flaw in the left stripe? 
Related: