For recap of the player and Rich Rod press conferences, check out Tim's rundown on mgoblog.
It's Michigan State and there was clearly a media buzz in the air.   About twice as many video cameras were on hand.
The press conferences go like this:  At just after noon, Rich Rod sits down for about 20 minutes in the back of the Junge Center and answers questions off camera.  Then he moves over to the front for a cameras-on presser, usually a little shorter (because everyone's already asked him 20 minutes of questions!).  Then there's a delay, then media relations brings in players to speak & usually 4-6 guys hit podium one after another.
A few shots.
Here's Rich Rod seated at the pre-presser at his seat in "the squared circle":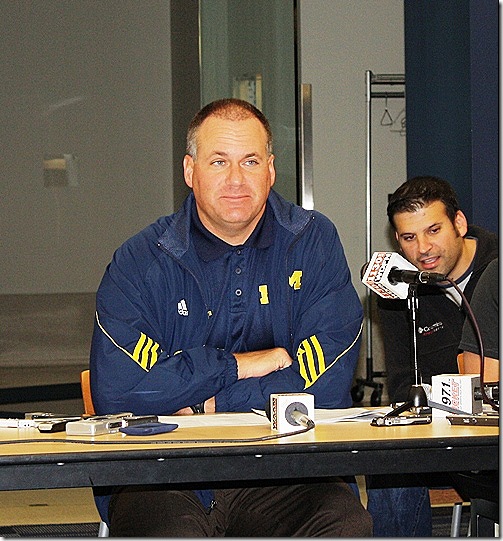 Obi Ezeh was very relaxed and put the defense's troubles in perspective: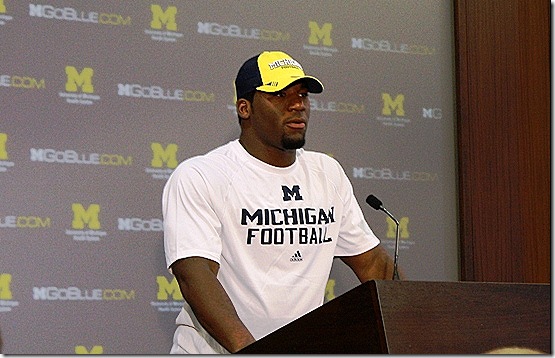 Likewise with Kovacs, who had a huge game last year against State: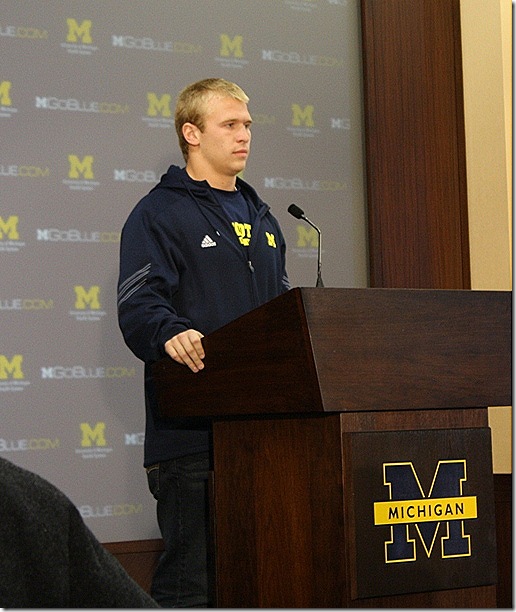 Captain Steve Schilling scored big points with his "Offense" shirt.  It reads "SCORE" on the back.  Make we can get Underground to print up some "Defense" and "Don't SCORE" shirts for Obi and crew: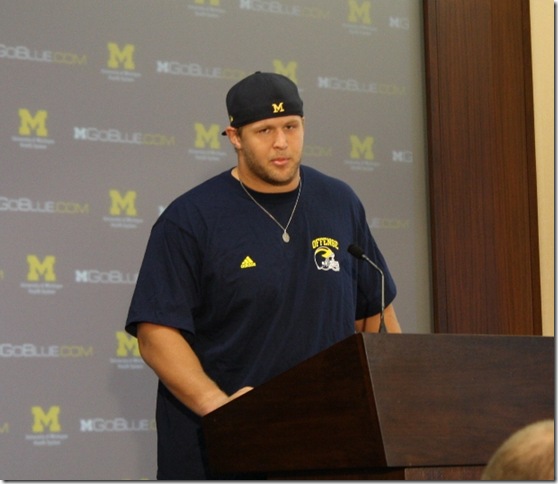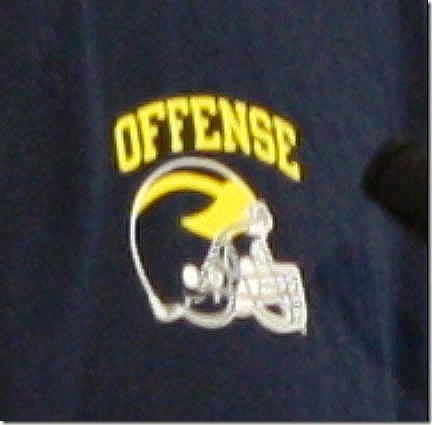 Denard eyed the Pizza House pizzas stacked up in the back of the room and nothing was going to stop him from getting there: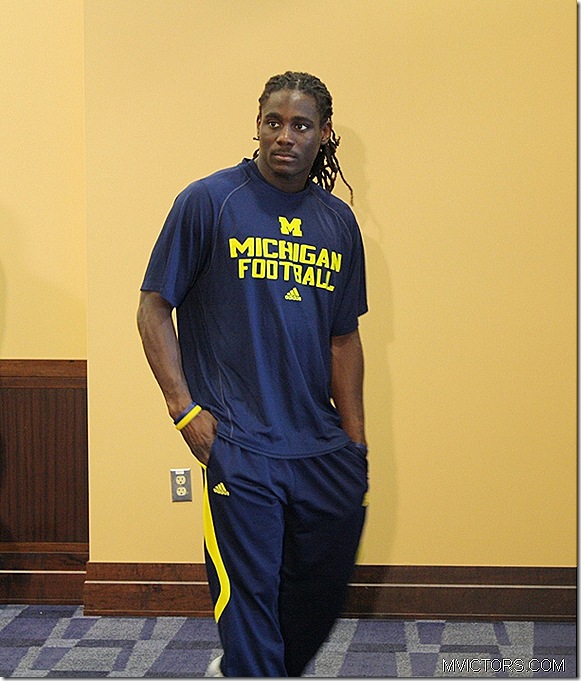 Update.  Speaking of Denard, check out this shot from BigTen.org.  Gotta love Old 98 & "I-69" playing til the whistle.