SAE dominated FIJI 30-12 in balmy conditions down on the corner of South University and Washtenaw on Saturday morning.   When they announced the game was moved to November naturally I assumed it would be frigid and it turned out to be one of the nicest mornings for a Mud Bowl in memory.
The event once again benefitted Mott Children's Hospital and no doubt raised quite a bit of money based on the crowd and the sponsors.
Thanks to Geoff Voss for providing these, more later.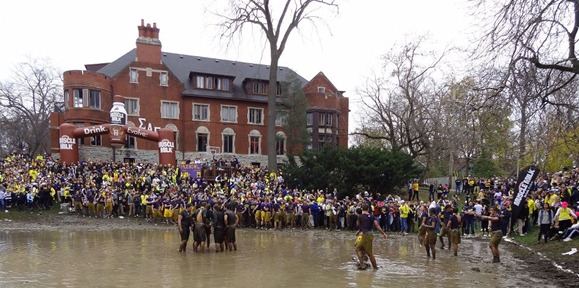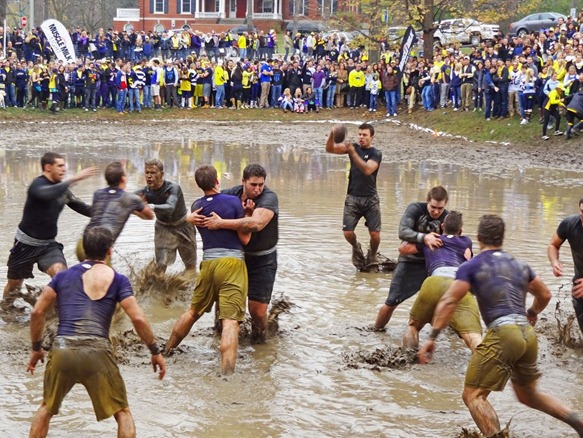 Holding?  Loosely enforced in the Mud Bowl
Glad they added a scoreboard.  The most common question at previous Mud Bowls: "When do the girls play?"   The second most common question, "What's the score?"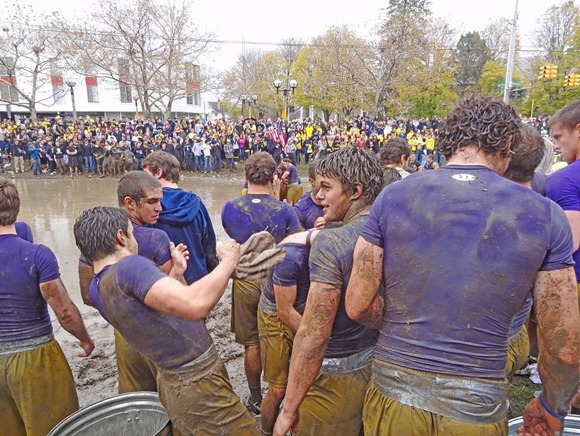 Flop around in some frigid mud?  No problemo.   But, "Ewww, keep that damp dirty towel away!"

Related:
SAE Mudbowl 2010 – Photo Gallery
SAE Mud Bowl 2009: Recap & Photos
Mud Bowl 2008: SAE Rolls (photos, video)
Follow MVictors on Twitter