The hugs and smiles were flying and that's how you do Senior Day.  Hoke's got the hug thing down pat, and it's tough to beat this for smiles: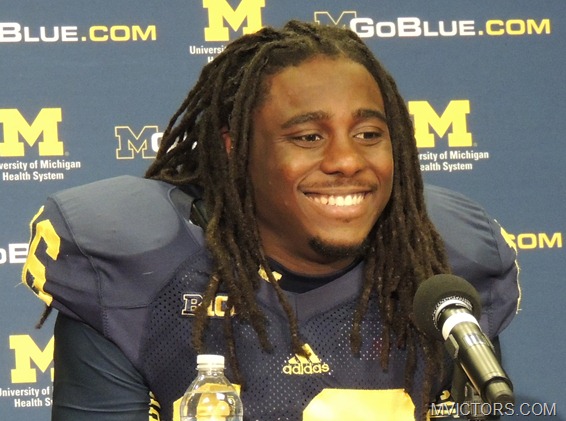 Misc from Saturday:
* Squibs.  Only use a squib kick if it's the last play of the half or game, or in other words, if there are around four or fewer ticks left on the clock.  Or anytime Rocket Ismail is on the field.  No exceptions.
* Student No-Shows.  OK, beside Fitz's brutal injury there was one downer.  And now I'm pissed.  It's one thing to show up late (and the ESPN opening shot from the south end zone just before kickoff was damn embarrassing) but to not show up at all?   I don't get it.   Sorry youngsters, but #1000SSS should remove a section or two of student tickets and sell them to folks who are waiting for season ducats.   And by the way, for what it's worth it looks even worse from the sideline due to the slope of the stadium—it appears as though half of the students didn't show.  I can't help but wonder how many players were shaking their winged noggins.  When PA announcer Carl Grapentine executed what I think is an awesome U-M tradition—calling out for each U-M class, freshman through seniors, to sound off—it was a complete mess: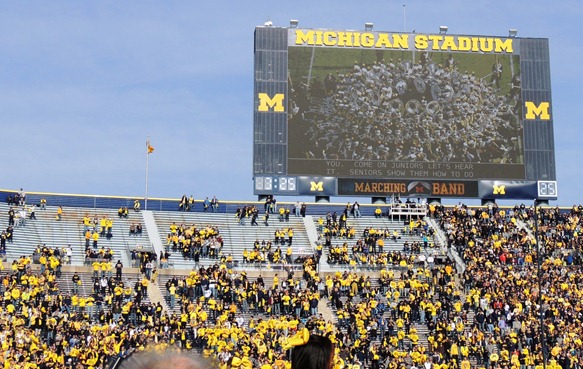 * Captains of 132:  This is what it's all about.  There were many former legends in the house, including Bump Elliott and Don Lund.   Loved seeing Captains Koger and Martin representing, here postgame.  As Martin put in on Twitter, this was some "family business":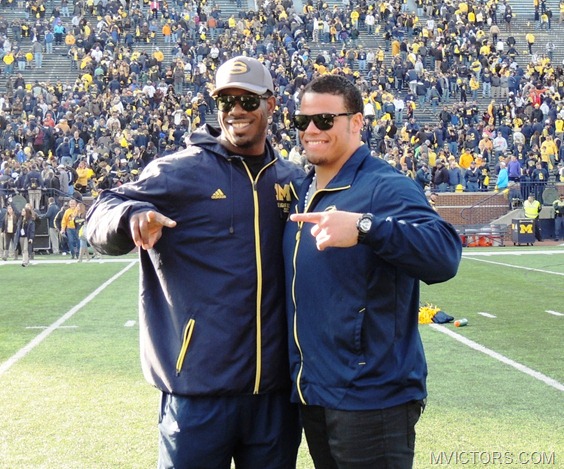 * Helping Out.  Speaking of former U-M'ers, man, what an NFL career Stevie Brown is putting together with the NY Giants.   Check out John Kryk's piece on Brown if you missed it.  Here's Brown with Treezy postgame: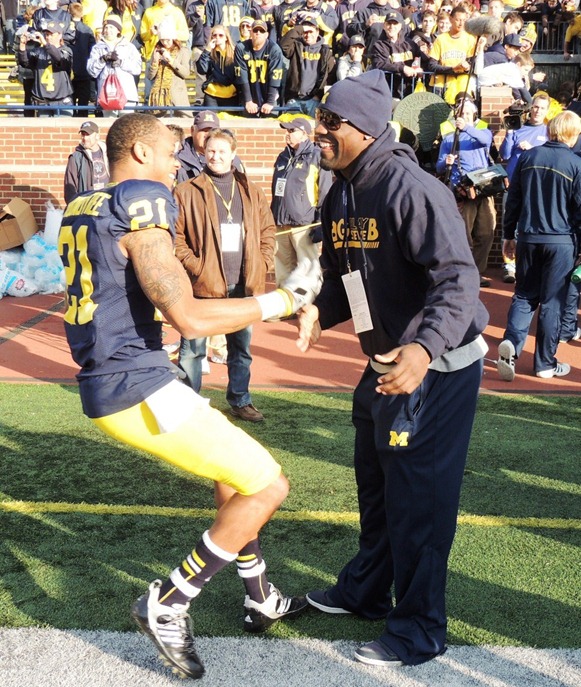 Brown was in town selling some of his T-shirts, which supports Hurricane Sandy relief via and the Red Cross.  Get some: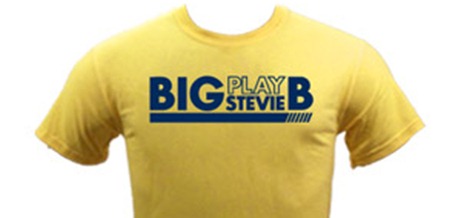 * Strength of Schedule.  So if you put aside the Ohio State situation, by most measures heading into the last week of the regular season Michigan in 2012 will have faced the top few, maybe top 3, teams in the country in Notre Dame, Alabama and the Bucks.   That used to count for something.   Take 1945, the year featured on Saturday's 'This Week in Michigan Football' segment.  Michigan dropped games at Yankee Stadium vs. Army, at Baltimore Stadium vs. Navy, and in Ann Arbor against Indiana.  Those teams finished #1, #2, and #4 respectively.  So where did The Fritzmen end up?  Number 6.  
* Last time.  So this is the final time we'll see Denard not lace up of these beauties in Michigan Stadium: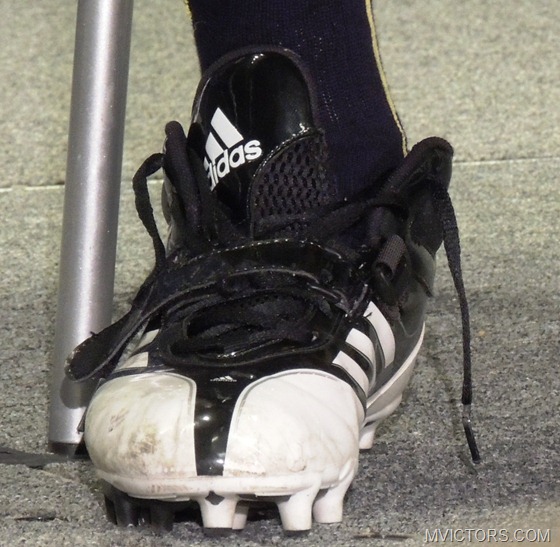 * But I don't Hate you, man.  I ran into a few very friendly Iowa fans downtown after the premiere of the Billy Taylor movie Friday night.  I gave them my typical "good luck" and chatted for a little bit.  It got me to thinking about where, today, we view Iowa as a rival and vice versa.
Then I thought about everyone else.  
Then I made a chart. 
Then I posted it here:
[Ed.  Then I updated it with Rutgers and Maryland and reposted it]: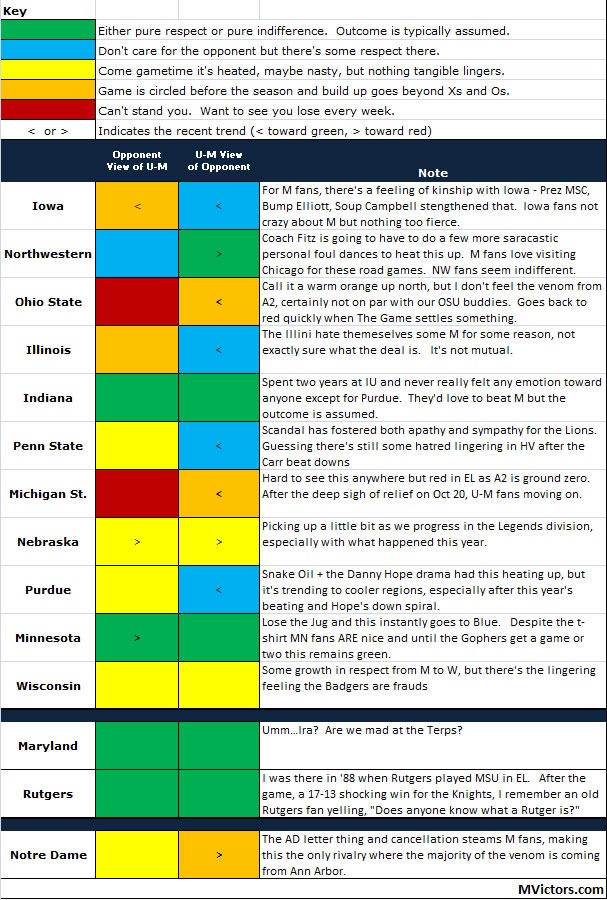 More here from MVictors: