I mentioned last week that in the month of September, we don't often get to travel too far back in time in history because, well, no one used to play football in September.  We got a break this time because September 9th happens to be the date of birth and the date of passing of the iconic Point-A-Minute back Willie Heston, arguably the finest ever to suit up for the maize and blue.   A couple notes here:
While the NCAA gives Heston 72 touchdowns, John Kryk pored over the records and box scores and says it's between 69 and 71 – depending on how you interpret the records of two games (Wisconsin in 1902 and American Medical in 1904.  No one had really come close until Jim Thorpe suited up in the 1920s.   He averaged nearly 2 TDs a game, and no one touched that until Marshall Faulk in the early 1990s.
Is he the best Michigan player ever?  It's so hard to compare eras but he's probably right alongside Tom Harmon for me.
Regarding Heston's lengthy college career, starting San Jose State and and then still having Michigan eligibility.  Back then the transfer eligibility rules were looser but in a nutshell, you were allowed to transfer from smaller schools and start over at larger schools.  No, you couldn't suit up for Michigan for 4 years then hop over to play for Penn for another four.
Here's Saturday's ep:
G.O.A.T??? Willie Heston
Play Now
|
Play in Popup
|
Download
Hat tip to my man John Kryk and his incredible book  STAGG vs. YOST.  Don't have it?  Get it, man!
TWIMFbH is sponsored by Hillside Terrace of Ann Arbor, so go live there.  This segment can be heard on the Keybank Countdown to Kickoff inside the Go Labatt Blue Victors Lounge starting at 8am on Saturday.  You can listen live on 1050AM in Ann Arbor & on wtka.com around the world.
You can hear the archive of This Week in Michigan Football History clips here.    If you have suggestions for future games hit me on Twitter @MVictors.  Go Blue!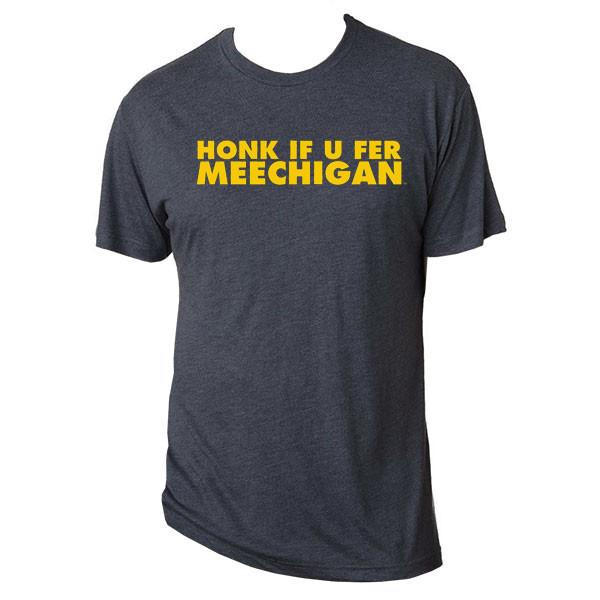 /script …after the jump
For today's home opener, we head back to 2006 as Lloyd Carr's #10 Wolverines welcomed the Chippewas from Central Michigan. In a game interrupted by the first weather delay in the modern history – the Wolverines put up over 250 yards on the ground and kept talented Chippewa-QB Dan LaFevour in check in the 41-17 rout.
Did you know that September 9th is a very special day in Meechigan football lore? Indeed- this day marks the date of birth and date of passing of arguably the greatest player in Wolverine history – Willie Heston.
Heston grew up in Galesburg, Illinois before moving out west and settling in Grant's Pass, Oregon. He later enrolled at San Jose State and the naturally athletic young man thankfully decided to give football a shot. He was very fast, so the coach tried him at halfback and he immediately shined. Then a beautiful slice of fate happened 2500 miles away from Ann Arbor, that would impact Michigan and college football in general – forever. In 1900 none other than Fielding H. Yost, who coached at Stanford at the time, agreed to lead San Jose State in their final game.
Yost got one look at Heston and had visions of Sugar Plums and Touchdowns and Championships. Naturally they dominated that final game at San Jose State and presumably wished each other best of luck in their life's endeavors.
Heston went back to Oregon to find a job, while Yost had a lot more football ahead of him and agreed to be the head coach at Michigan in 1901. One day back in Oregon Heston received a letter – it was Yost – asking Willie to take his talents to Ann Arbor. At first Heston wavered, but after struggling a bit in the job market fate entered the picture. In a stroke of luck, he scored a cheap one way train ticket to Toledo. He boarded that train back to the midwest and thank goodness he did.
He enrolled in law school and suited up again for Yost – quickly becoming a dominant force in Western football and beyond. All told, in brutal era of football before the forward pass, Heston's speed and physicality worked perfectly in Hurry Up Yost's system, and together they changed the game. He was the first player to be named All-Western four times, and the first from outside the East to be named a two-time All-American.
How fast was Heston? Well Michigan's own Archie Hahn won the gold medal in the 100 meters in back-to-back Olympics and was the world record holder. Well, when Heston and Hahn raced, Willie could take him for the first 40 meters.
According to Yost-era historian John Kryk, Willie talied somewhere between 69 and 71 touchdowns and more importantly, he never lost a game while suiting up for the Maize and Blue, leading U-M teams to a record of 43 wins, no losses and a single tie. Oh, and 4 national championships.
So today we say Happy Birthday Heston – born 139 years ago today.
Go Blue – Beat the Bearcats