Couldn't help but watch the tape of the final quarter when I got home last night this morning.
I'm not sure how I missed former Michigan center Steve Everitt on the field at the game, but there he was chilling behind Hoke during the postgame chat with Erin Andrews in his lucky shirt: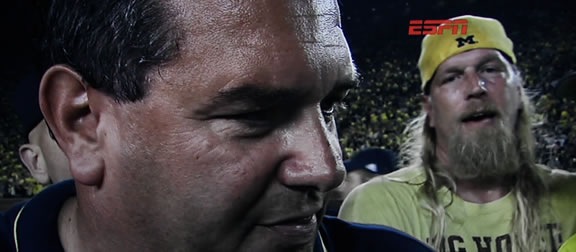 Contrast that with the big man's mood at last year's Wisconsin's game.  Don't disturb the angry bear: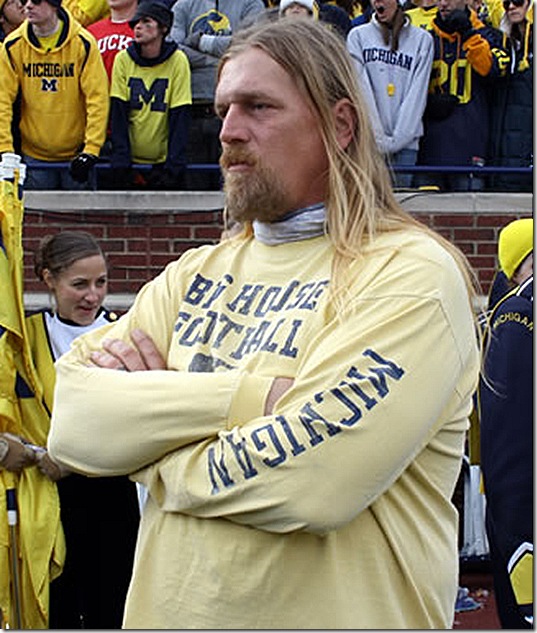 Not happy. 
Here he is again from 2008, rocking the lucky shirt when he was honorary captain for the game: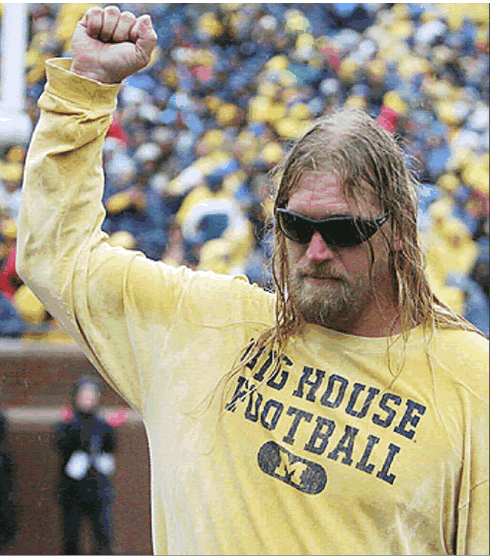 Update: Here's my interview with Everitt right after the final whistle.  He seemed a bit confused:
Steve Everitt - Postgame 2011 Notre Dame
Play Now
|
Play in Popup
|
Download
Much more: