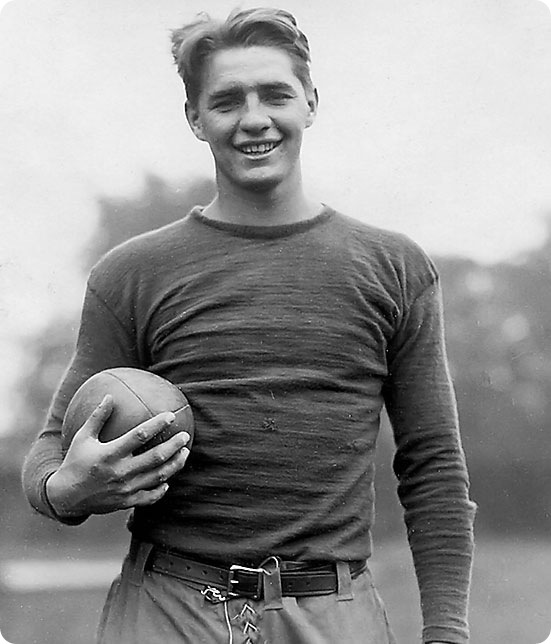 Here's the next entry in 'This Week in Michigan Football History' to be played tomorrow on WTKA 1050AM's Key Bank Countdown to Kick-off pregame show before the Bowling Green game.
This time we head back to September 25, 1948 for the season opener and the first game for at the helm for the legendary Bennie Oosterbaan.   A little different flavor this time, as we focus less on that season and team and more on Oosterbaan himself:
This Week in Michigan Football History- Week 4 - Wolverine Beer
Play Now
|
Play in Popup
|
Download
The sponsor is Wolverine Beer so here's where you can find it, or check out the Beer Wench's Blog.  I'm still waiting to have my first Wolverine beer, perhaps some day soon.
You can hear all of the  This Week… clips here.
Here's much more on Oosterbaan on MVictors: