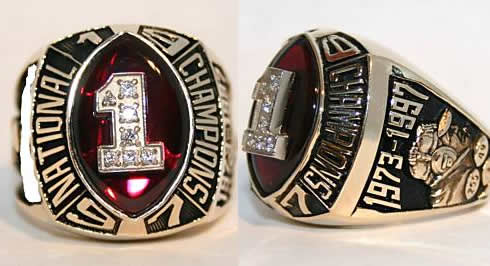 Just to get your goat
Nebraska legend Tom Osborne join Jim Rome today to talk about his Huskers, the move to the Big Ten and more.  Here's the audio, starts about 20 seconds in:
Tom Osborne on Jim Rome June 29, 2010
Play Now
|
Play in Popup
|
Download
A few quotes:
"We will probably be less well off financially for a few years at least.."
"It was mainly fit, culture and just a feeling that the Big Ten was stable [and] was going to be there for the next 50 or 100 years."
Osborne admitted never feeling totally comfortable with the move from the Big 8 to the Big 12.  Clearly he wasn't happy about how that merge happened.
On walking away from the Oklahoma rivalry.  "We had asked and wanted to preserve that rivalry on an annual basis…" [When The Big 8 moved to The Big 12, but Oklahoma decided to go to the South division].   "When that happened…the rivalry was never quite the same."
"There were some very strong academic considerations."  In the decision process of joining the B10.
He said no current recruiting commitments have changed their decision based on the move to the B10.