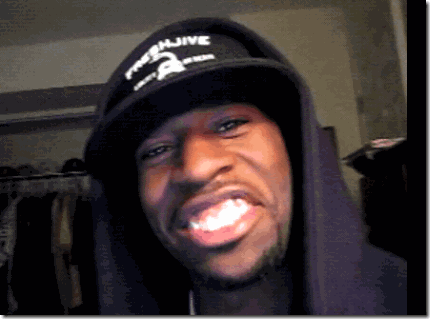 T. Clemons gettin' paid, no need to hit roaches today with that Raid
As heard on the Michigan Insider this morning on WTKA, former Michigan WR Toney Clemons joined the Armstrong and Shapiro show on Denver's The Score 1510AM radio.  Clemons, who transferred to Colorado last year, was of course was one of the players who corroborated some of the Freep's practicegate findings.
Given the opportunity to take a swipe at RichRod (including the help of a leading question and a "dude"), Clemons surprisingly went the other direction:
"A lot of people from the outside looking in, they don't understand that he really did have to rebuild.  When he came in a lot of guys left due to transfers, a lot of guys graduated out.  He's running a whole different system and, you know, he's right, he needs a certain type of player to run his system.  Big Ten Schools just need pro style offenses, they bring in big, fast guys and he likes the quick, speedy guys so he really had to rebuild.  A lot of people don't understand that he lost a lot of talent due to transfers and graduation."

"I wish them the best.  I have a lot of friends on that team.  I still love the Big Ten and I got a lot of friends who play throughout it so I'd like to see them get back on top because you never want to see a program like that struggle and I wish them the best."
Here's the audio:
Toney Clemons defends RichRod on CO radio
Play Now
|
Play in Popup
|
Download
OK, T. Clemons, you're off the list.  Let's put away the Raid we use on the roaches, and instead spray Febreeze.  Ahhhh, that's better.
A big thanks to Ira at WTKA 1050AM for forwarding over this clip.   You can hear Ira and Sam discuss this and all the topics each day on their well-run podcast page.