To this day, the most read post on these pages remains the breakdown of the Conboy-Tropp-Kampfer mauling from January's Michigan-Michigan State game.
Spartan Andrew Conboy was kicked off the team and left school, opting to take his chances within the Canadiens organization.  It looks like he's currently playing with the Hamilton Bulldogs.
Corey Tropp was also kicked off the MSU team but earned his way back onto Rick Comley's squad, and will return to Yost tonight. Wolverine Steve Kampfer is of course still skating for coach Berenson.
Should be an interesting night tonight.  Here's a look back, first at Red's comments from January on the weekly coaches' show at The Arena just after the incident:
Red from January 09
Play Now
|
Play in Popup
|
Download
And here are those stills that I took from Section 22: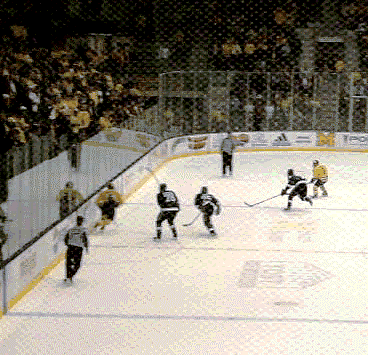 Conboy and Tropp zero in on Kampfer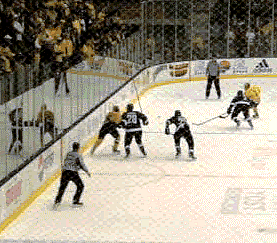 Conboy gives Kampfer the old clothesline from behind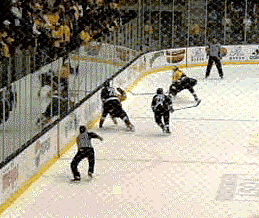 …and takes Kampfer down.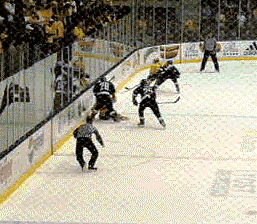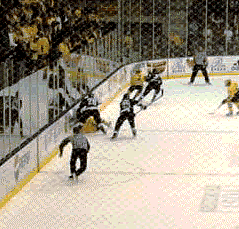 Tropp cocks his stick, but actually pulls back a bit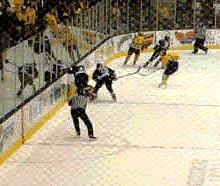 Then Tropp gets a look…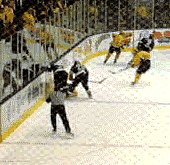 …and then takes a swing..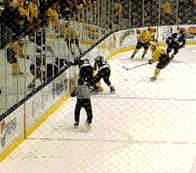 …and connects. Michigan immediately dispatches the team doctor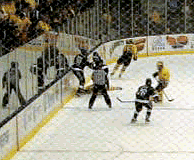 To Conboy's credit, he appears to shove Corey Tropp with his right arm…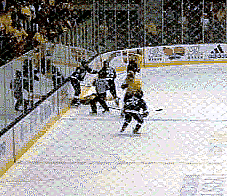 ..and then pushes him away with his left