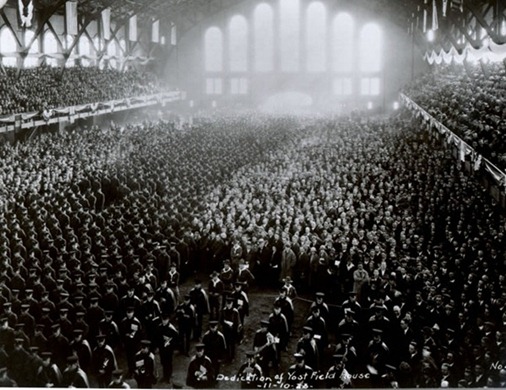 Cigars, Ghosts, Field Houses and Yost.
You get a little bit of it all and more in this week's edition of This Week in Michigan Football History.  Enjoy:
[display_podcast]
Want more?  Check out:
Yost Steps off the Sidelines, for now 
Leathernecks Help Dedicate Yost Field House (1923)
You can catch all of the This Week in Michigan Football History clips here.   Listen to it live tomorrow on the KeyBank Countdown to kick-off on WTKA 1050AM or catch it live at the Wolverine Beer Tap Room.
Just a reminder the segment is sponsored by Stadium Trophy which has partnered with WTKA on its 'Michigan High School Scholar Athlete of the Week Award' segment.