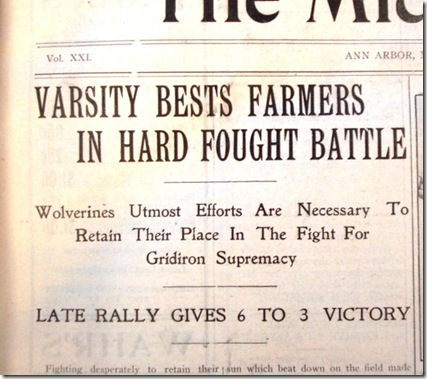 For This Week…we got deep into the archives back into 1910 and focus on the battle against M.A.C. and the controversy surrounding the scheduled game against Shorty Longman and the Irish.
As always, you can listen to it out before the KeyBank Countdown to Kick-off on WTKA 1050AM tomorrow, or click play now:
This Week in Michigan Football History - Week 6
Play Now
|
Play in Popup
|
Download
You can hear all of the  This Week… clips here.
Related:
eBay Watch: Yost Gets a Dog to Get Shorty's Goat (1910)
A Century Ago: 1910 Michigan Football through the Words of The Daily