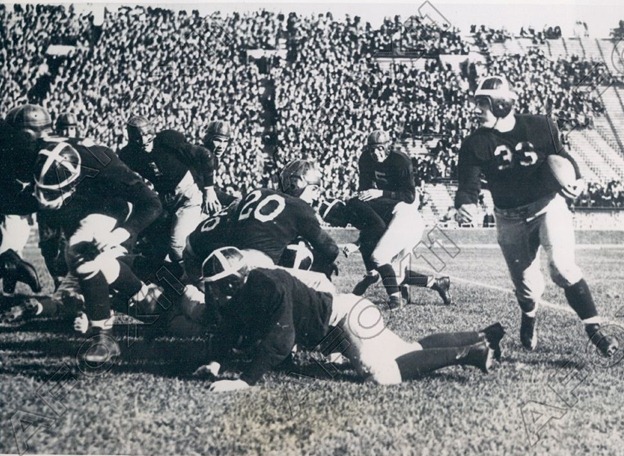 Wire photo from the 1935 Penn game. That's U-M's Stark Ritchie toting the pigskin. (via eBay)
Harry Kipke was an All-American start on Fielding Yost's squads in the early 1920s, and then took a shot a coaching, first as an assistant at Missouri, then took the head coaching job up the road at Michigan State in 1928. When the head coaching job came free in Ann Arbor, Yost brought Kipke home and he got off to a fast start. But then 1934 hit:
This Week in Michigan Football History - 1935
Play Now
|
Play in Popup
|
Download
That 16-6 win over Penn in 1935 was probably Kipke's last great win of his coaching career.
You can find more on the Willis Ward vs. Jesse Owens match-up here, and if you can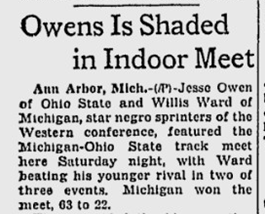 stomach it, the run down of why Kipke was fired here. And if you need more on the 1934 Georgia Tech game controversy, grab Stunt3 Multimedia's epic documentary today.
You can catch all of the This Week in Michigan Football History clips here….sponsored in 2013 by Ziebart of Yspilanti. And don't forget to catch it live today on the KeyBank Countdown to kick-off on WTKA 1050AM.
Related: I'll be shoving off to East Lansing so check back here and on Twitter for sights, snark, and sounds.