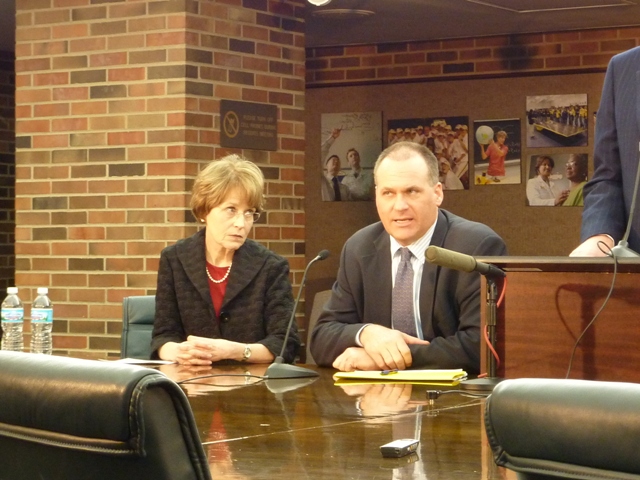 President Mary Sue Coleman looking on while Rodriguez answers a question.  I know it looks like she's giving him the ol' stink eye but I don't think that was the intent.  I don't think. (MVictors photo)

Audio from today's press conference discuss the Notice of Allegations delivered yesterday morning to the University.   Includes statements from Mary Sue Coleman, incoming AD Dave Brandon, RichRod and the Q&A session that followed.   More stuff later, here's the audio* :
NCAA presser
Play Now
|
Play in Popup
|
Download
Initial reaction is that some of the stuff is silly (Over on some Sundays by less than an hour, over in one instance by 20 minutes), but there's some concern on the NCAA validating the Freep finding that Quality Control staff monitored some activities.   The NCAA findings used the word "coached" although found it was related to "skill-development" and "activities to improve technique and develop fundamental football-related skills."  That's a concern, and it was the first item found mentioned in the report.
A couple more photos for you, first MSC leading off: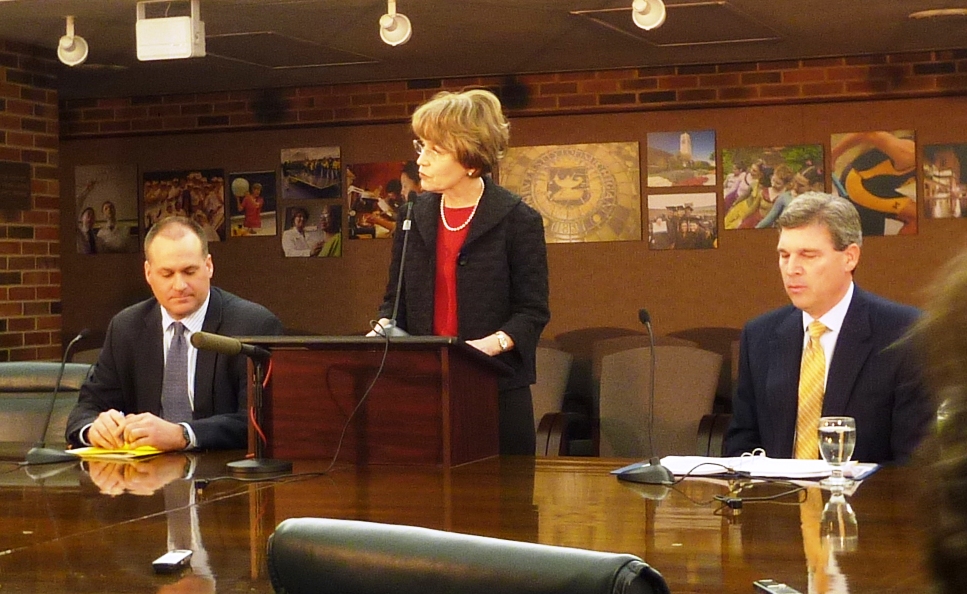 And then here's Dave Brandon, who basically ran the entire show (despite not technically being employed yet by U-M).   He handled the thing like the absolute media pro that he is.  Heck, the dude could have slipped in a pitch for the luxury suites and I don't think anyone would have noticed (they'd be busy scrambling for their checkbooks):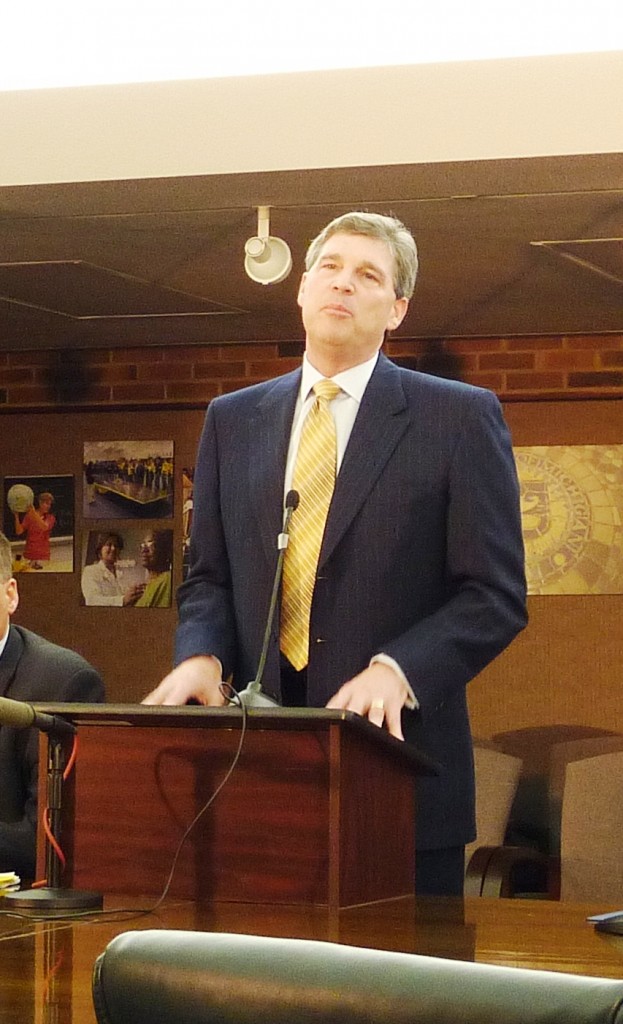 *Sorry if it's a bit scratchy, it wasn't the normal set-up.  The meeting was held inside the Regents' conference room in the Fleming Building on campus.