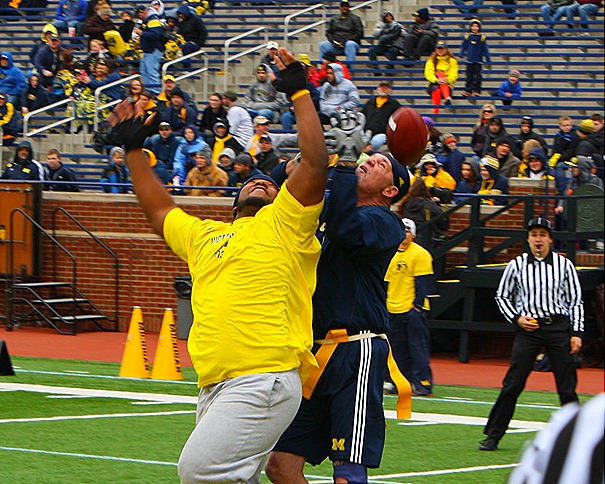 Congrats to former QB BJ Dickey for taking home the 11 foot epic hardware as MVP, as the Blue took down the Maize in frigid conditions this morning. Thankfully I didn't see any major injuries out there and other than the weather, it was another excellent event. They also did a nice job running the time and the score on the scoreboards this year so folks knew what was happening.
Highlights for me:
When Johnny Wangler was inserted in at QB to toss a Hail Mary at the end of the first half. OK in fairness…it was only the end of the half, the pass only went 20 yards, it was the wrong end zone, AC wasn't on the other end and the toss was intercepted…but it was still cool. If you agree, welcome brother or sister, you are a M history nerd.
Seeing early 1960s QB Dave Glinka guiding the Maize down the field on a couple occasions. He still can toss a nice seed.
Watching Touchdown Billy Taylor back in action.
Phil Brabbs snagging a nice catch.
More Pics: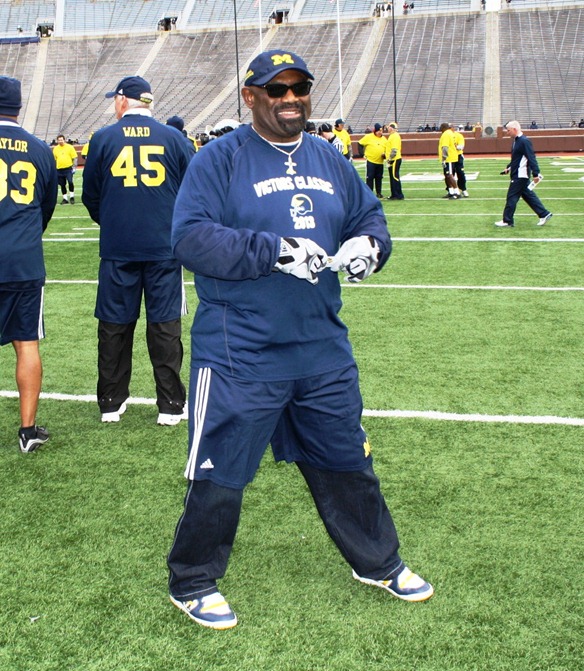 Nice shoes BT! But where are the epic Pumas????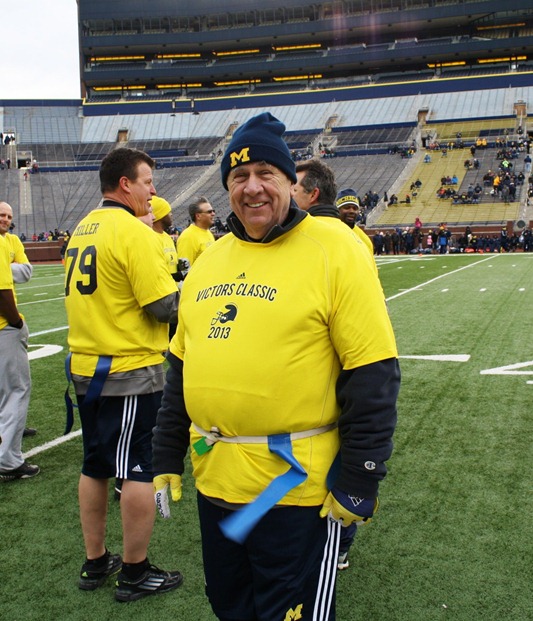 Former QB Dave Glinka has still got it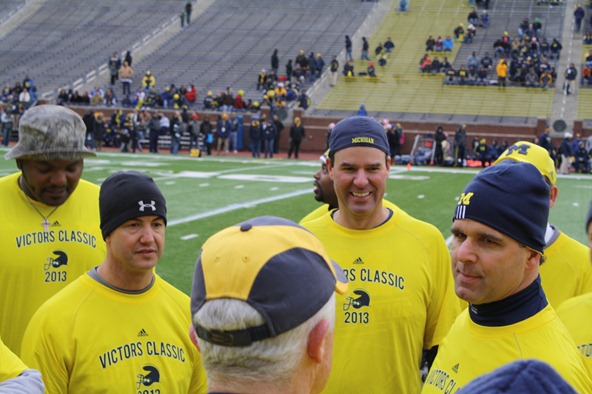 Johnny Wangs (winter hat low right) asked his teammates at halftime, "Do we have anybody fast?"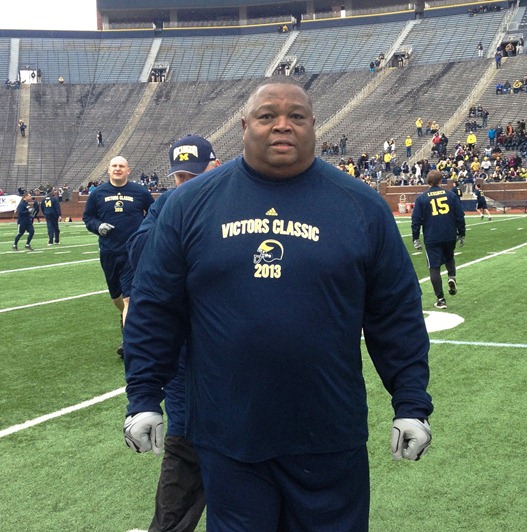 Great to see Big Russell Davis – who looks a tad like Odd Job from #007
Follow MVictors on Twitter