Near the end of Wojo's extensive Q&A with Coach Hoke was this exchange:
Q. Many fans crave a return to old Michigan ways. You've talked about being tough in the trenches, having a pounding defense. What about the little traditions, like helmet stickers again?

A. I don't know about the helmet stickers yet. I'm gonna get some counsel from ex-players, from coach (Gary) Moeller, coach (Jerry) Hanlon. We are going to have captains, I can promise you.
It's a tradition many believe started with Woody Hayes and the Buckeyes in the late 1960s but thanks to the piece in Hail to the Victors 2010 by John Kryk (with Steve Sapardanis), we know that the tradition was actually started by Bo.  Kryk described the scene in 1969 when Schembechler announced that the Wolverines would be placed stickers on their helmets after games:
"Oh, like Woody?" a reporter asked.

"Uh-uh." Schembechler grinned triumphantly.  "Woody got the idea from me."
Kryk goes on to trace the start back of the "big-play" stickers to 1965, Bo's third season at Miami, OH (then still nicknamed the Redskins).  They used little red tomahawks.
Thanks to Sapardanis, here's a breakdown of the Michigan helmet decals used to date: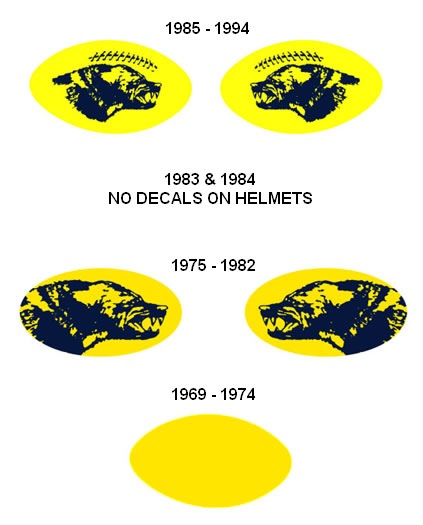 Count Sapardanis as one who would like to see the tradition return in fact he's made a bold suggestion as to the design.   Hoke told Wojo, "If we don't win the championship, we failed, period."   OK, then why not this?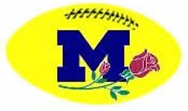 What do you think?
Loading ...