From the 1911 Michigan Daily, love this.  In just about every issue the 'Night Editor' submitted a short column with a pointed message or opinion, and in the fall of '11 it was often related to the football team and fandom. 
Check out this piece delivered by night editor Loren Robinson, the week of the game in East Lansing against M.A.C.: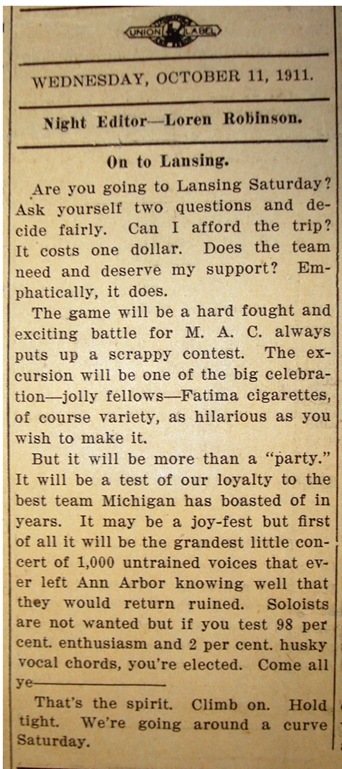 Michigan scored 15 unanswered points in the second half to take down the Farmers 15-3. 
It's assumed the Wolverine fans enjoyed a few of these on the two hour train ride back to Ann Arbor that evening: