And the conversation is short.    More punting, more Brady Hoke watching punting and a very brief glimpse at a couple plays.  
Some of the punts were slightly shanked and both Andy Reid of The Wolverine and Kyle Meinke of AnnArbor.com were nearly clocked with pigskins that sailed out of bounds.  Careful now!
He was listed in the depth chart as an "OR" along with Michael Shaw, but today Fitzgerald Toussaint #28 took the first snap.  And here's proof as Fitz looks for daylight: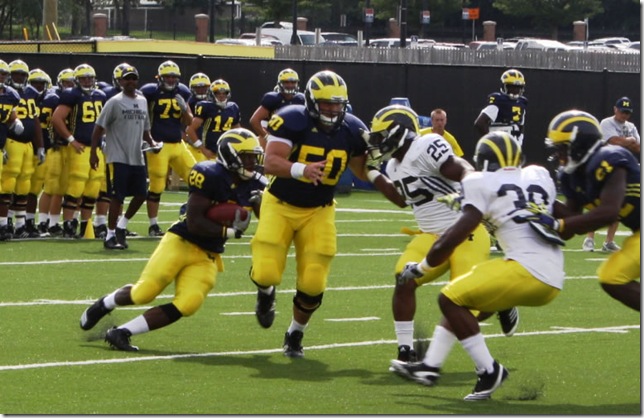 Hey, was Braylon contacted?   An unfamiliar sight for sure as someone (per media relations, it's senior safety Zac Johnson) donned the coveted #1 jersey.  Don't be alarmed, this was not a permanent assignment, they just needed to use that uniform today.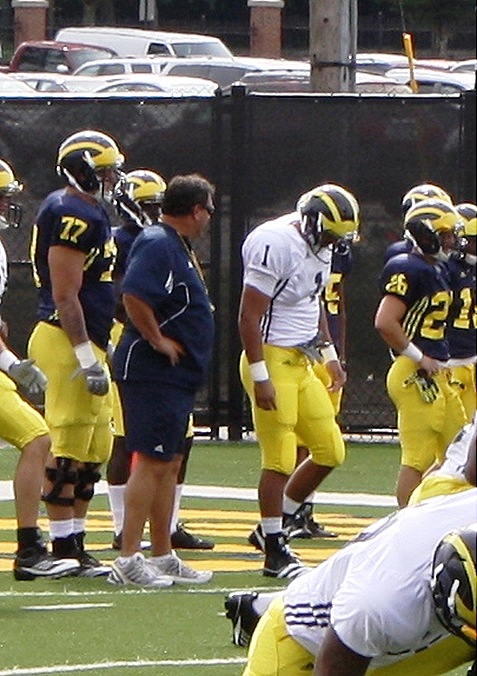 Hoke: "I'm going to have to explain this later, you watch,"