A unique opportunity from the U-M Letterwinners M Club benefitting their graduate scholarship fund.   They are offering a limited number of raffle tickets to the public for a variety of prizes, including package for the Michigan-Alabama game on September 1 in Dallas: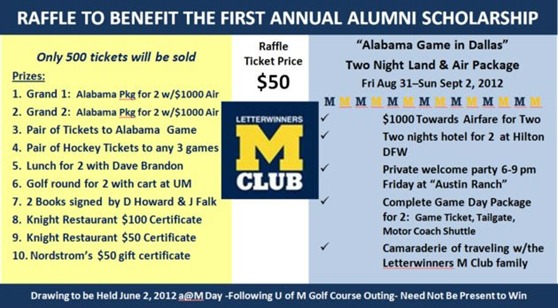 I know it's listed at #5, but lunch I'm guessing lunch for two with AD Dave Brandon would fetch quite a pretty penny on the open market!
Get in the raffle here…let me know if you win.   Drawing is JUNE 1 at 8pm EDT.
Related:
M Letterwinners home page