Longtime Michigan fan Dick Furnier of Canton, Michigan is passionate about the winged helmet. He called me recently, urging for to share his vision for minor tweak (if there is such a thing!) to the coveted headgear. An excerpt of the note he sent to me discussing his idea:
..The helmet was [originally] made of leather and constructed by sewing the wing and stripes onto the base helmet. This construction provided full definition to the wing and stripes, allowing them to stand proud of the helmet base. Because of the need to further protect the players, the helmet has completely changed to a one piece plastic shell with the wing and stripes painted on the same surface, therefore, losing the full definition of the wing in particular. With this letter, and enclosed pictures, I'm hoping that you will consider, at little cost, a minor change that will come close to restoring the full effect of the wings..
Here's a snapshot of what Furnier would like to see changed on the helmet, from the current helmet (left), to the subtle addition of a thin line separating the stripes and the wings (on the right):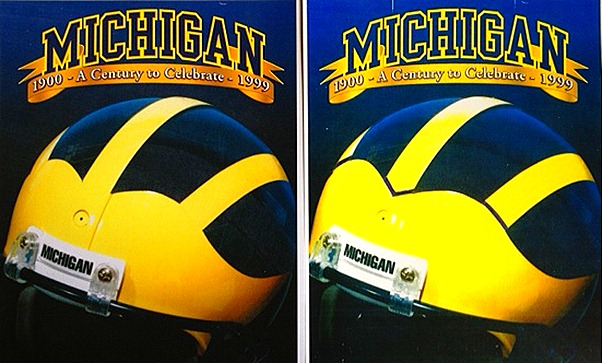 Yes, this season marks the 75th anniversary of the wings and since the helmets for next season are probably already reconditioned and ready to go, nothing will likely happen anytime soon. That said–what do you think about Furnier's suggested mod?
Loading ...
Or comment below.
Follow MVictors on Twitter