WPW keeps rolling with a great shot that sheds some light on uniform history: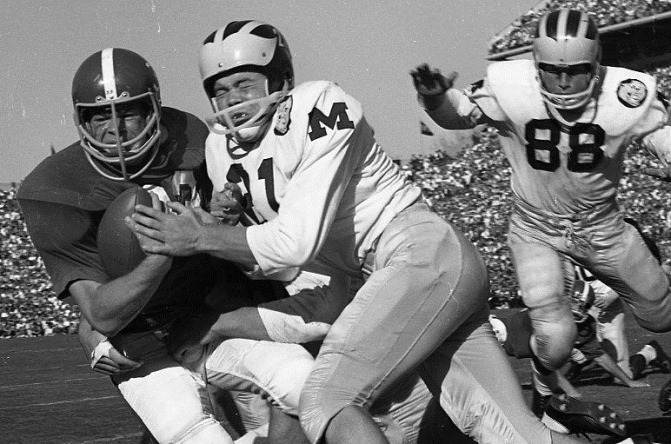 First up, this isn't a wire photo but something a little cleaner: it's a 35MM negative from the 1962 game in East Lansing that is incredibly crisp. In the U-M lily whites you've got a wincing Tom Prichard (21) backed up by a flying Ron Kocan (88). The Spartans snuck by 28-0.
More importantly, this slide appears to have solved a little uniform riddle that has bugged me and the illustrious Dr. Sap for a while. We had seen some photos from this era of players wearing what seemed to be a circular patch on their jerseys…but couldn't confirm what it was. Sap dug an old shot with the mystery patch that we mulled over a year or 2 back (also obviously from the '62 State game as well, featuring Prichard, could be the same play):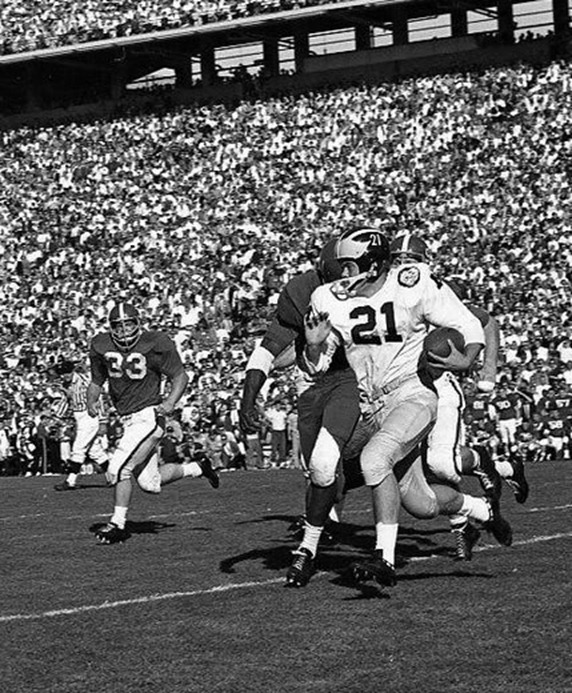 The first shot clearly confirms what is chilling on the left shoulder…the wolverbear ! </insert Happy Valley roar sound, slightly higher pitch>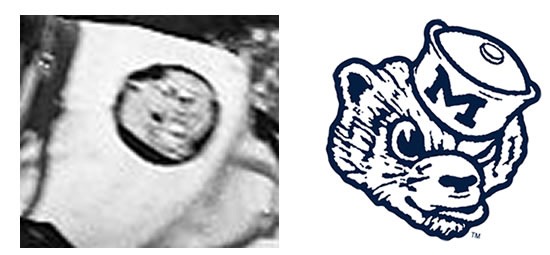 Viva the sailor wolverbear! Here's more on the U-M logo history via my man Craig at HSR. Here's the auction for the 35MM slide. Here's another shot from the 1962 game via my friends at The Only Colors.
Oh, and the Uniform Timeline is now updated…scroll down to 1962.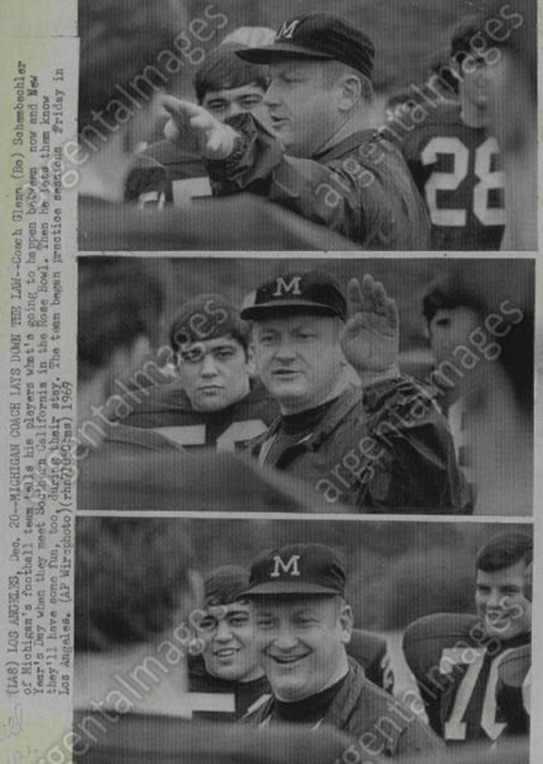 I love these wire photos that feature a few shots from the same scene, here we've got a couple looks at General Bo directing the troops in California before the 1969 Rose Bowl before something cracks him up. Love it. Auction. [Ed. And yes, per the keen spotting of Mike and Dr. Sap (see comments) that's a young Jim Brandstatter over Bo's shoulder in frame 3!]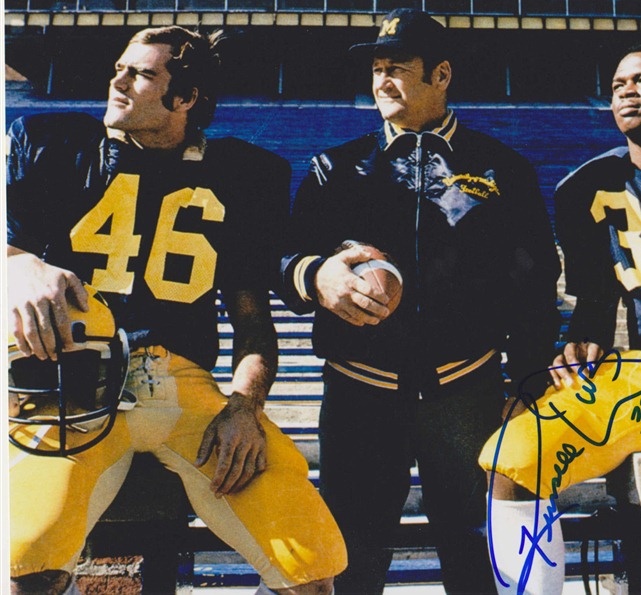 Speaking of the Uniform Timeline, I still feel like there are those out there who don't buy that Michigan donned two-toned pants back in the mid-1970s. Here's a shot that's up on eBay right now, probably 1978 (that's '78 captains Jerry Meter (46) Russell Davis with Bo) that shows the two-tone maize pants. You can also scan the team photos from 1976–1977–1978.
Previous editions:
Follow MVictors on Twitter