Good Wednesday to you, friends.  WPW leads off with a classic shot of the B1G football coaches meeting prior to the 1931 season: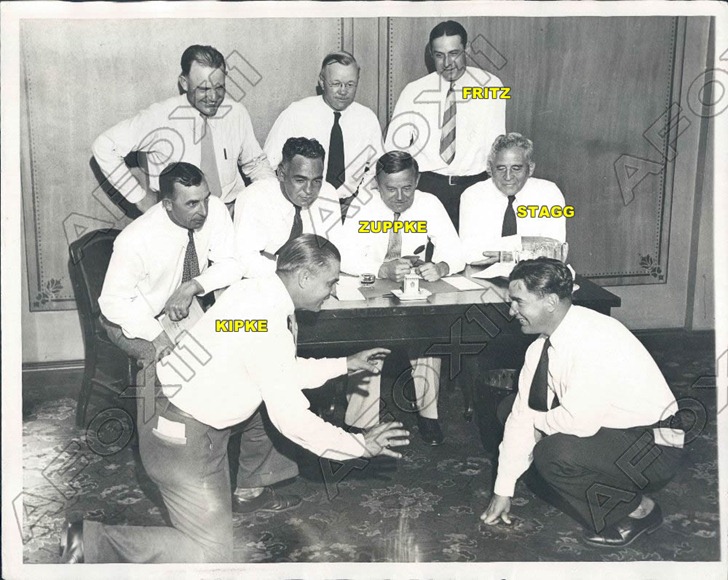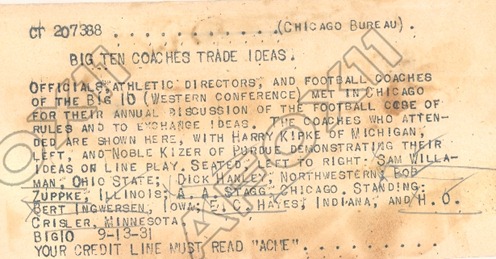 This photo, from the Big Ten meetings prior to the 1931 season, is probably worth its $44 auction price.   On the floor you've got M headman Harry Kipke with Purdue coach (and former player under Rockne) Noble Kizer demonstrating life in the trenches.    Minnesota's Fritz Crisler, who would replace Kipke later that decade, watches from the back.   Amongst the men seated is Illinois legend Bob Zuppke sitting next to the one & only Amos Alonzo Stagg.  Great shot.  Dress code in '31?  White shirt, tie, Brylcreem in the hair (except for Stagg).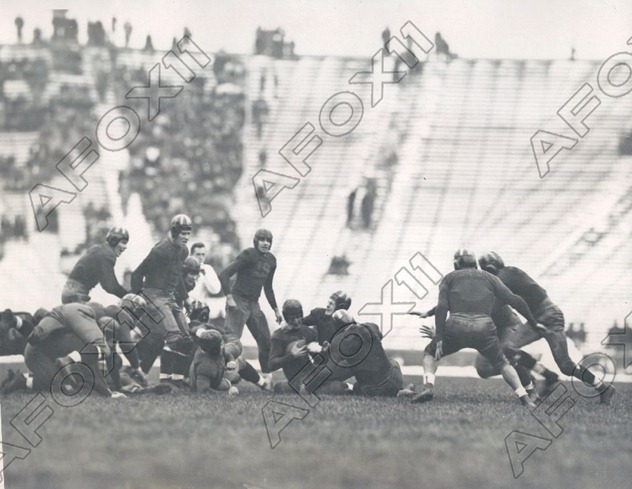 The Depression was a bitch.  It was tough to get folks to the Big House in 1933, despite the team entering the season as defending national champion and back-to-back-to-back B1G champs.  Above is a shot from the Iowa game in Ann Arbor on November 11, 1933 and the Wolverines were 6-0 – despite all this but a mere 22,000 fans waddled into the Big House on this day.  (Memo to the sardines crammed in end zone—umm, spread out!!).
Michigan would go on to claim the 1933 national title after tying Minnesota the following week and blanking Northwestern in the finale.
Previous editions:
Follow MVictors on Twitter