This week WPW takes a look at three outstanding shots, each featuring a unique perspective of three Michigan greats – Cazzie Russell, Tom Harmon and Bill Yearby: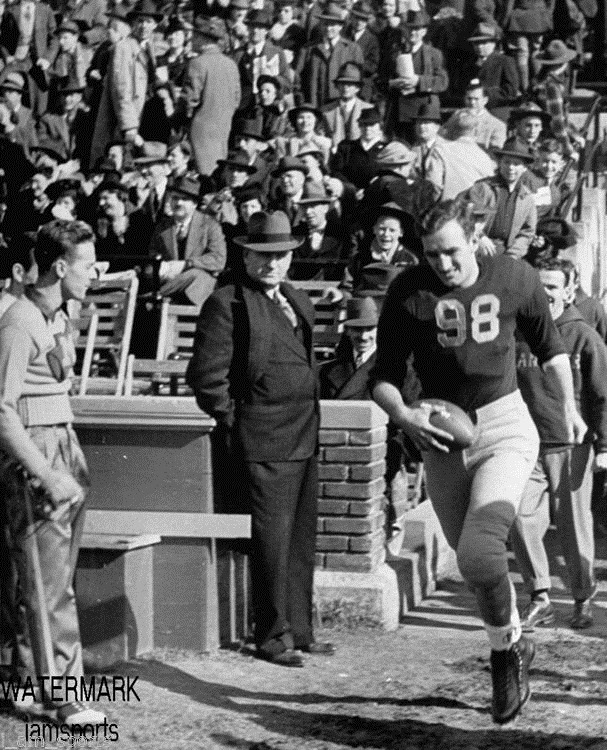 Speaking of cool angles, I'm not sure I can recall a old shot quite like this, here you've got Old 98 Tom Harmon in 1938 trotting out of the tunnel handling a pigskin. Uniform snobs will note the block M socks. I also love the cheerleader's sweater and the shiny pants (that guy has a little Barney Fife in him). Turning to the crowd, clearly if you didn't wear a hat (children and ladies included) to the game back then you were a square, Daddy-O. A real flat tire.

What I can't make out is what's on the guy's sweatshirt behind Harmon? Best guess – it either reads "Maroons" (played in the Big House 10/8/38) or "Spartans" (the season opener 10/1/38).
Previous editions:
Follow MVictors on Twitter