A few from pregame down on the field.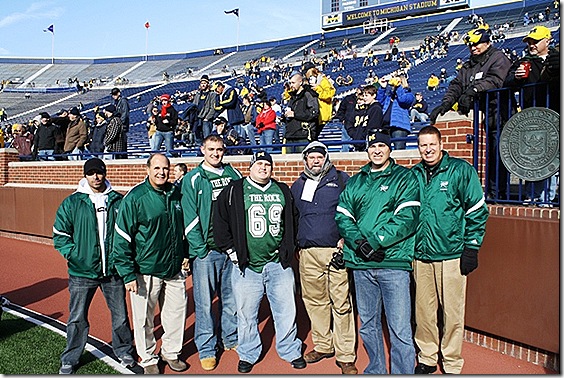 The crew from Slippery Rock – they got a huge welcome from the crowd: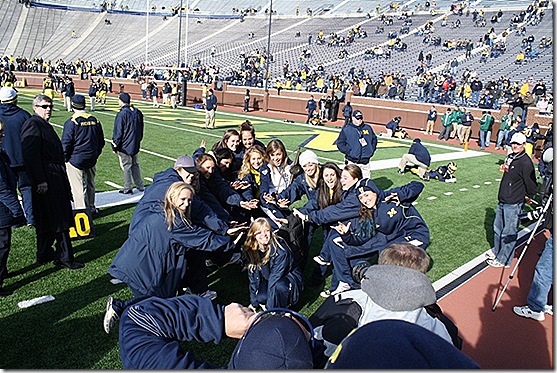 I don't have any audio but trust me, it sounded like exactly like this: "Wooooooooooo!"   Ladies Field Hockey champions, the "Woo" girls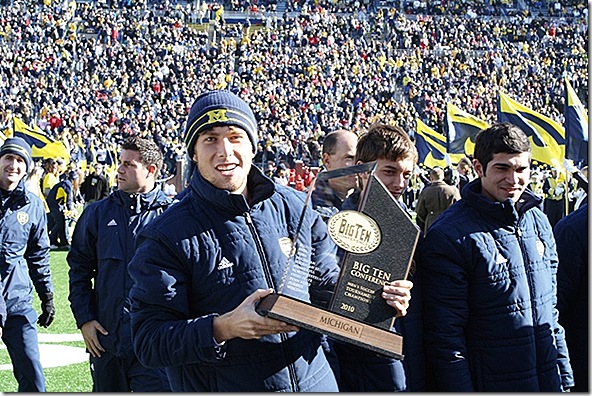 The other champs—here's Men's soccer team captain Alex Wood with their new hardware: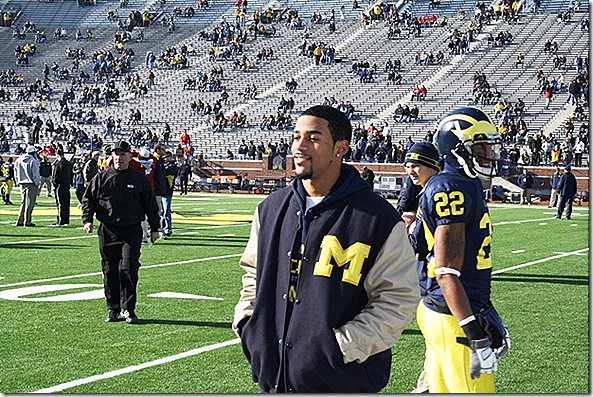 Troy Woolfolk looking well; walking around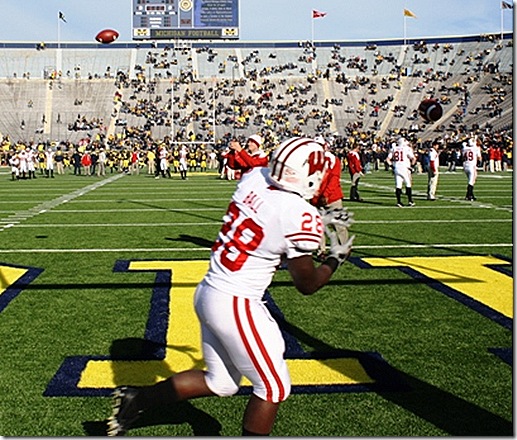 Ball!  Ball!  Ball!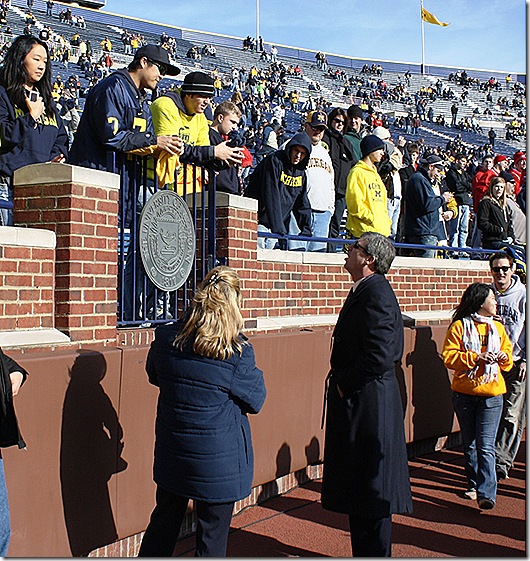 This is your AD Dave Brandon, chatting with a few students about the new lights and the test he did this week.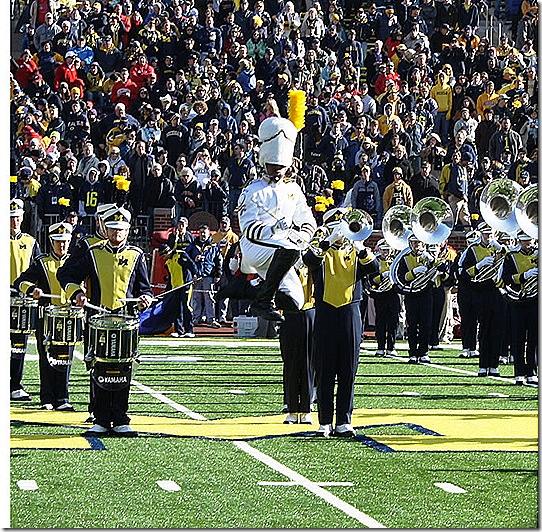 Always a great performance by the drum major – here with the leap.