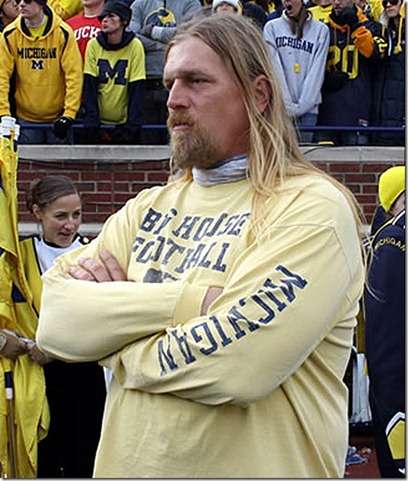 Support this cause or someone from the 4 o'clock hour is going to get
Via WTKA media relations, here's the schedule for Friday's annual Mott Takeover event on WTKA 1050AM,
Here's the official line-up – I like the additions of some national media members and you've got to like that Stevie Everitt (above) will be in the house:
7am – Lloyd Carr, Jay Feely
8am – Lloyd Carr, Brian Griese
9am –Dana Jacobson, Dhani Jones
10am – Marlin Jackson, Cato June, Tim Massaquoi
11am – Charles Woodson, Adam Schefter
Noon – Mike Hart, Greg Mattison, Al Borges
1pm –Scott Dreisbach, Adrian Arrington,  Gary Moeller, Jerry Hanlon, Jarrett Irons
2pm – Leon Hall, Morgan Trent, Ron Bellamy, Drew Henson
3pm –Mark Campbell, Jerame Tuman , Aaron Shea, Remy Hamilton
4pm – Steve Hutchinson, Steve Everitt, Jake Long at MDen
5pm – David Brandon, Brady Hoke at MDen
Last year they raised nearly $105,000 for the Charles Woodson Clinical Research Fund.   This year the Takeover will benefit the Coach Carr Mountaintop Experience Fund.  So—diial in early and often.  
Fans can of course listen in and this year you can watch the final two hours live from the M-Den on State Street.
Go Blue!