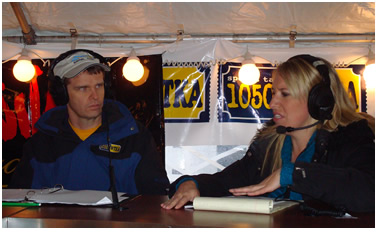 Steve Clarke in the Bud Light MVictors Lounge
More good news in a memorable weekend of Michigan sports. WTKA 1050AM,
which recently moved
The Huge Show out of the 3-6 slot and replaced it with the national Dan Patrick Show, sent an email to loyal listeners this afternoon with a significant announcement. The Ann Arbor-based local sports station will introduce a new "live and local" afternoon show and added that it would include "the return of some very-familiar names". The new show will start this Wednesday, December 10.
Great stuff. They'll be providing more Tuesday and I'm looking forward to the official announcement.