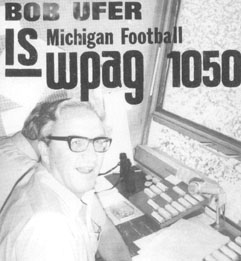 Keeping with tradition during bye weeks, from noon to 3WTKA 1050AM will broadcast a historic game featuring the legendary Bob Ufer. This time, it's the game that includes Ufer's most famous call-Johnny Wangler to Anthony Carter as Bo and the Wolverines took down Lee Corso's Indiana Hoosiers.
For those out of coverage area, check out wtka.com and try their listen live feature, they'll probably stream the game as well.
Don't forget to pick up your limited edition MEEEEEECHigan t-shirts (click here):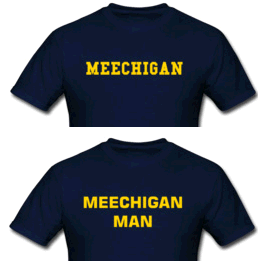 Support Ufer: Want to get involved? Buy some CDs, ringtones and other cool items from the official Bob Ufer site at ufer.org, proceeds benefit the Bob Ufer Foundation Scholarship Fund.