I drove by old Yost Ice Arena today to see how the repair was coming along. Recall that the build-up of snow atop the old field house caused some damage the top of the wall, or parapet [MVictors photos] causing the Miami, OH game to be rescheduled.
Here's an update. Not a surprise to me as they are completely replacing the section that was discovered to be leaning forward. To date, it appears as though the crews have cleared the old brick and are ready to replace it.
Here's a little of the old before/after, first with the January damage and then what it looked like today: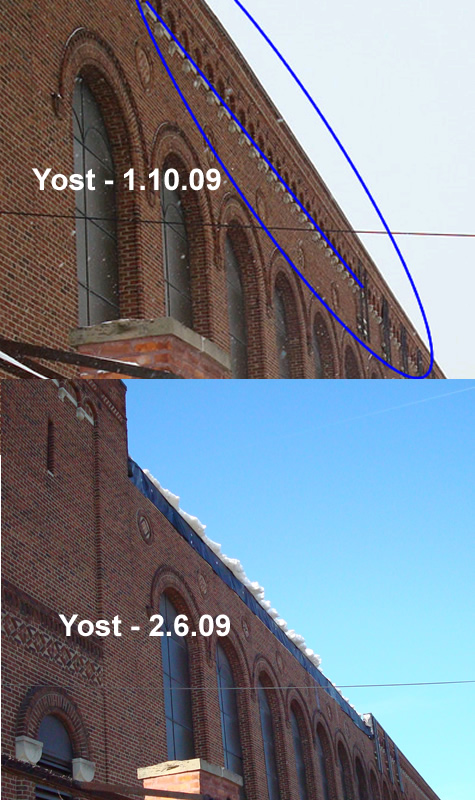 And some interesting rubble on the ground, providing some insight into the detailed brickwork of the 1920s: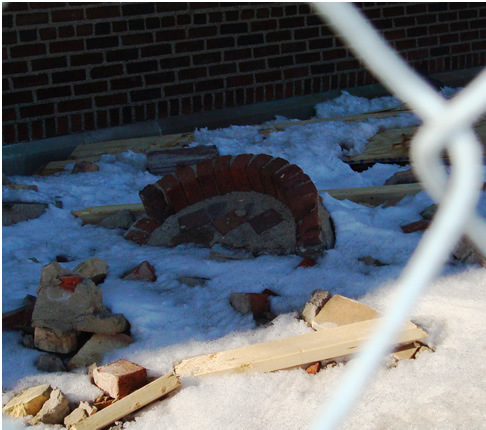 Go Blue tonight – beat Lake State!