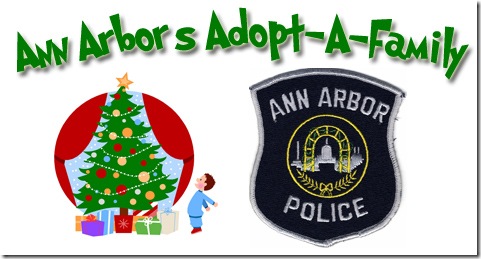 Debbie Williams-Hoak's wonderful Ann Arbor Adopt-A-Family program was kicked into high gear this morning as WTKA 1050AM broadcast from the new Wal-Mart in Saline to support the charity.   Hosts Ira Weintraub and Sam Webb helped designate donors to provide gifts for nearly 50 local families, and raised nearly $2,000 in cash donations.  Well done!
WTKA has dedicated this entire week to the program and initially set a goal of supporting 50 families which will surely be surpassed by this afternoon's Big Show. 
MVictors supported the program last winter and sponsored a hole at Williams-Hoak's golf tourney this summer, and I'll doing something again this week.  Here some of last year's loot that was distributed, wow!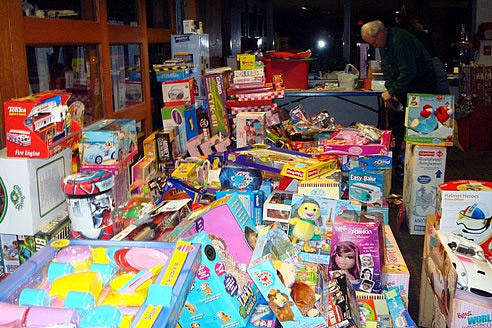 You can dial-up WTKA from 6-10am this week at 734-998-1050, email: studio @ wtka.com or support Debbie and crew at the gift wrapping at the M golf course club house next Tuesday 12/15.
Related:
* More info on the program from WTKA
* Photos from the gift wrapping event in 2008